More and more people use human hair extensions instead of synthetic items these years. Earlier, only celebrities and rich people used to wearing hair weave or wigs to get a amazing look. But today lots of ladies have started try different texture hair extensions or wigs. With the improvement of living standard, people can afford hair extensions.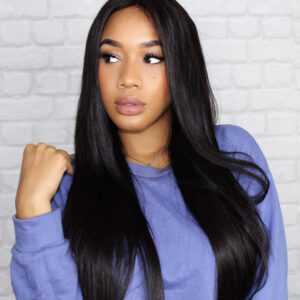 Most of ladies care about the hair durable. Some people may choose real human hair, they want good quality item, the real hair can make them looks more beautiful . meanwhile it can last long time. Some people may choose synthetic hair. Some synthetic hair looks very good at first, but they can not use long time, after 2-3 weeks, it can not be used any more. On the contrary, Real human hair can be dyed, permed and bleached, you can do the texture and color u want, u can sew it on head, u can also do wig and wear it directly.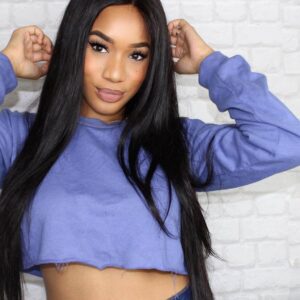 we really recommend ladies to use real virgin human hair, it is cut from young donors. The hair can last more than one year under proper care. Even though the real human hair extension cost high, it is still worth of purchase. It only cost you less than one dollars on average. Here are some useful tips to help you care your hair .
Do deep condition with some argon oil regularly.
lay flat to let hair air dry.
Comb with a wide brush after dry.
The combs you'd better choose the round with wide-toothed comb. comb the hair end first, then the middle and the top at last.
Don't make the hair under the blazing sun for quite a long time.
Don't blows the root of hairs too near with the hair drier.
Don't grasp the root of hair overexert when washing.