Many of African-American purchase hair extensions and closures or frontal to do a sew in or customized as a wig. They usually need to bleach knots on their closures or frontal so that it could look more natural. When it comes to closures or frontal, you might heard "bleach knots", do you know what that means?
As we all know the hair is lace base for a lace closure or frontal. There are some dark knots where each strand is secured. We need to bleach or lighten it so that it looks more natural like it grows from your own scalp. However, bleaching knots will also reduce your closure longevity.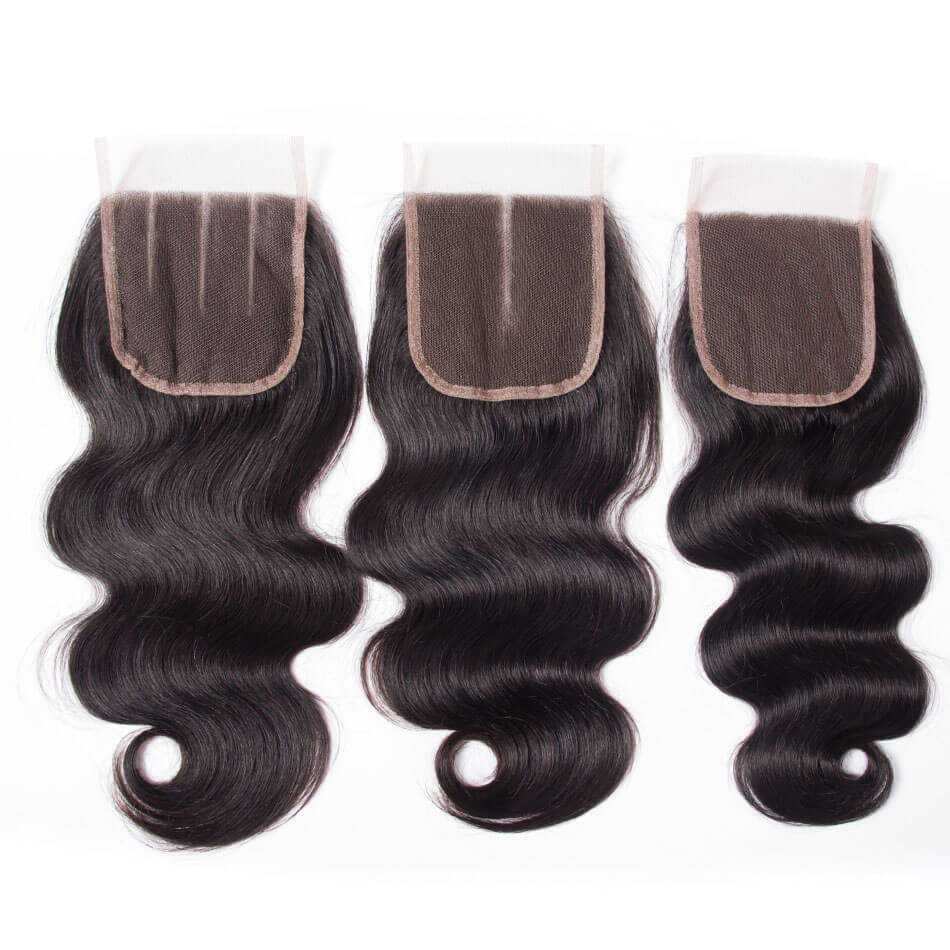 How to bleach knots? There are some steps:
Step 1
Turn either your frontal, closure or lace wig inside out and pin it down to a foam head. Scoop equal bleach powder and developer into a bowl, Please make sure they are mixed well until you achieve the desired consistency.
Step 2
With your mixing brush, gently, and dab the bleach onto the lace. If you put too much pressure onto the lace with the brush, the bleach mixture will leak through and bleach the hair. Make sure you apply enough bleach to the lace to ensure you are bleaching all of the knots. Once you're done applying the bleach, cover the lace closure in the aluminum foil.
Step 3
Make sure all the knots on lace are bleached and seems not noticeable any more. Wait until your lace turns out honey blonde color. It is very important to wait till your lace color becomes blonde, so that it will looks more natural.
Step 4
When all of the knots on closure or frontal are bleached, rinse your closure or frontal into water. When washing your closure, be careful not to make the bleach power attach to other hair. After it is washed thoroughly then condition it and let it air dry if you are in a hurry.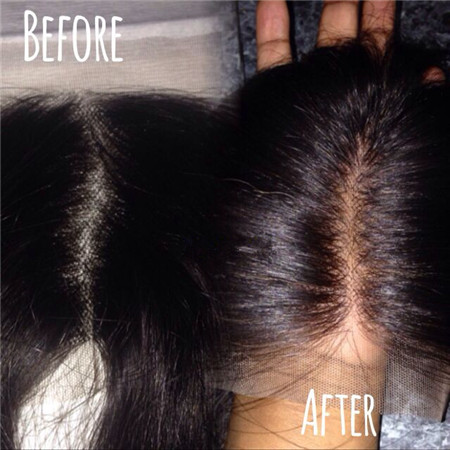 However it will reduce your closure longevity after bleaching knots since it apply some chemicals to the lace. So there are some tips to follow:
Make sure you pick the correct developer volume.we recommend working with 20 to 30 volume.
Please don't over bleach your closure or frontal to avoid any damage of your hair.
Please make sure all the dark knots are bleached on the lace.
Make sure to wait until your lace becomes honey blonde then wash it.
Do wash and condition lace closure with a neutralizing shampoo till your lace is clean.
Hope this would be helpful to you. If you are seeking some quality closure, frontal or wigs, check Tinashe website and we will definitely give you a wonderful experience here. Feel free to contact us if you have any questions.