Good news!! Tinashe Hair autumn sale is on hot sale now. Autumn is coming, are you ready to change hairstyle for this beautiful season? Tinashe hair provides high quality 100% real human hair, not only human hair bundles but also all kinds of different lace wigs, the sales up to 20% off! Besides, there are extra coupons for every order waiting for you. Why not go for a human hair wig for yourself since it is easy to install and more convenient in life?
Tinashe Autumn Sale
Code"autumn", Get extra 5% off for all orders.
Code "wig", Get extra 8% off for wig orders.
The more you buy, the more you will save.
If you are hesitating what type of wig you choose, here we will do a brief instructions about our lace wigs.
There are 4×4 lace closure wigs, 13×4 lace front wigs, 13×6 lace front wigs, 360 lace wigs and full lace wigs. All of them can create a natural looking which makes them become popular now.
13×4 lace front wig is our best selling items, because it is not as expensive as full lace wig but also have large lace area to part into. But now 13×6 wigs is also fond of by most customers, because it can make a deep parting and looks more natural.
360 lace wigs have the special advantage of versatile, you can easily put your hair into a ponytail or buns and don't worry the tracks will be found.
If you think medium brown lace is too dark for you, we also have new arrivals transparent lace front wigs, it can give you crown confidence, because it is easy to create a realistic hairline.
You can also choose any hair textures you like.
Body Wave Wigs
Body wave wig is one kind of classical wig that never fade. The wavy texture can always give you an elegant and simple look. So it is the most popular hair textures no matter for lace wigs or hair bundles with closure.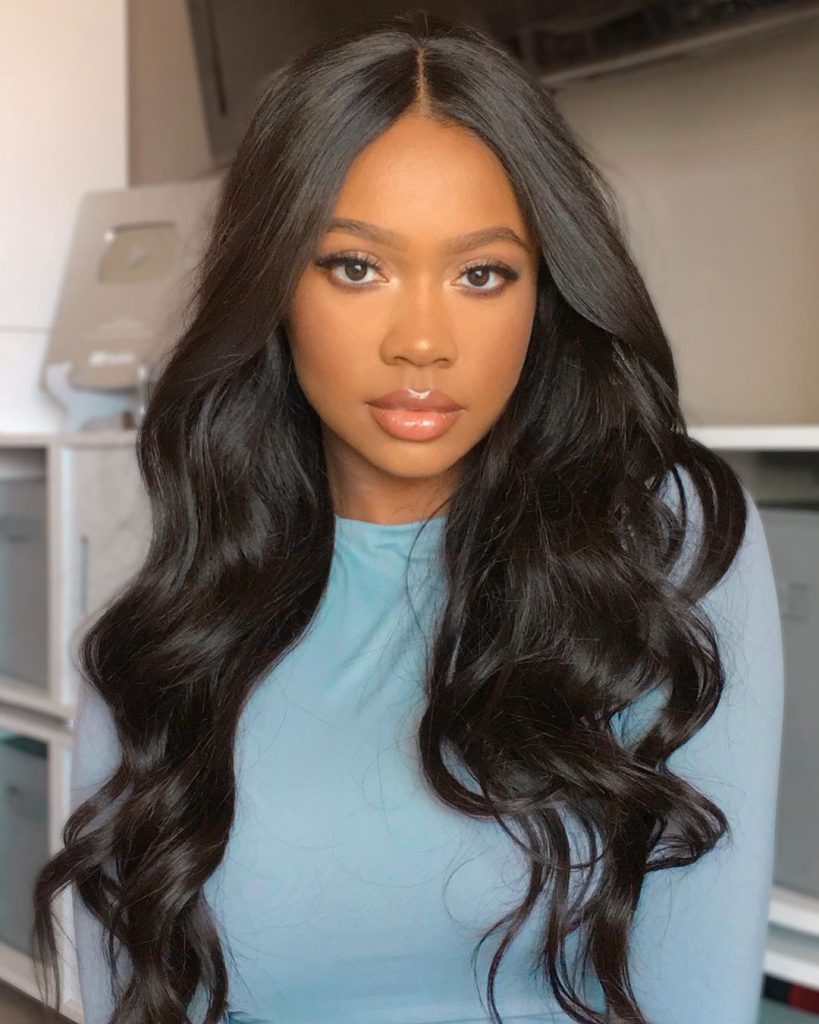 Straight Wigs
Straight wig is also another popular texture. No matter what's your age, straight hair can suit all and looks gorgeous. As we all know, straight hair looks so silky and soft so it is easy to maintain and care. If you are new in lace wigs, you may as well choose straight wig.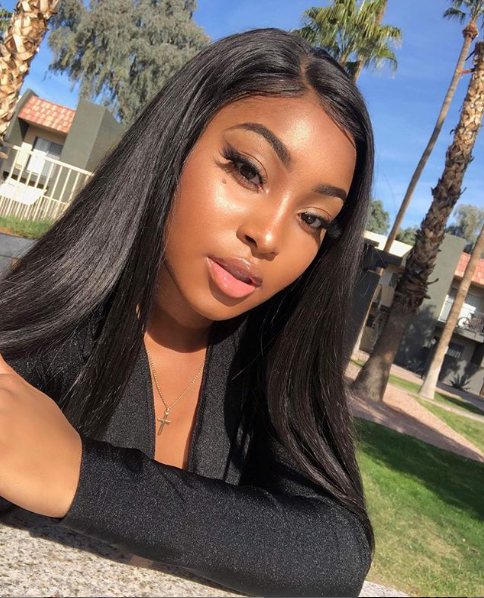 Deep Wave Wigs
Deep wave wig is favored by many young girls, because the tight curls make you look wild and sexy as well as fashionable. If you always wear body wave or straight hair, why not to be unique and step out of your comfort zone to have a different try?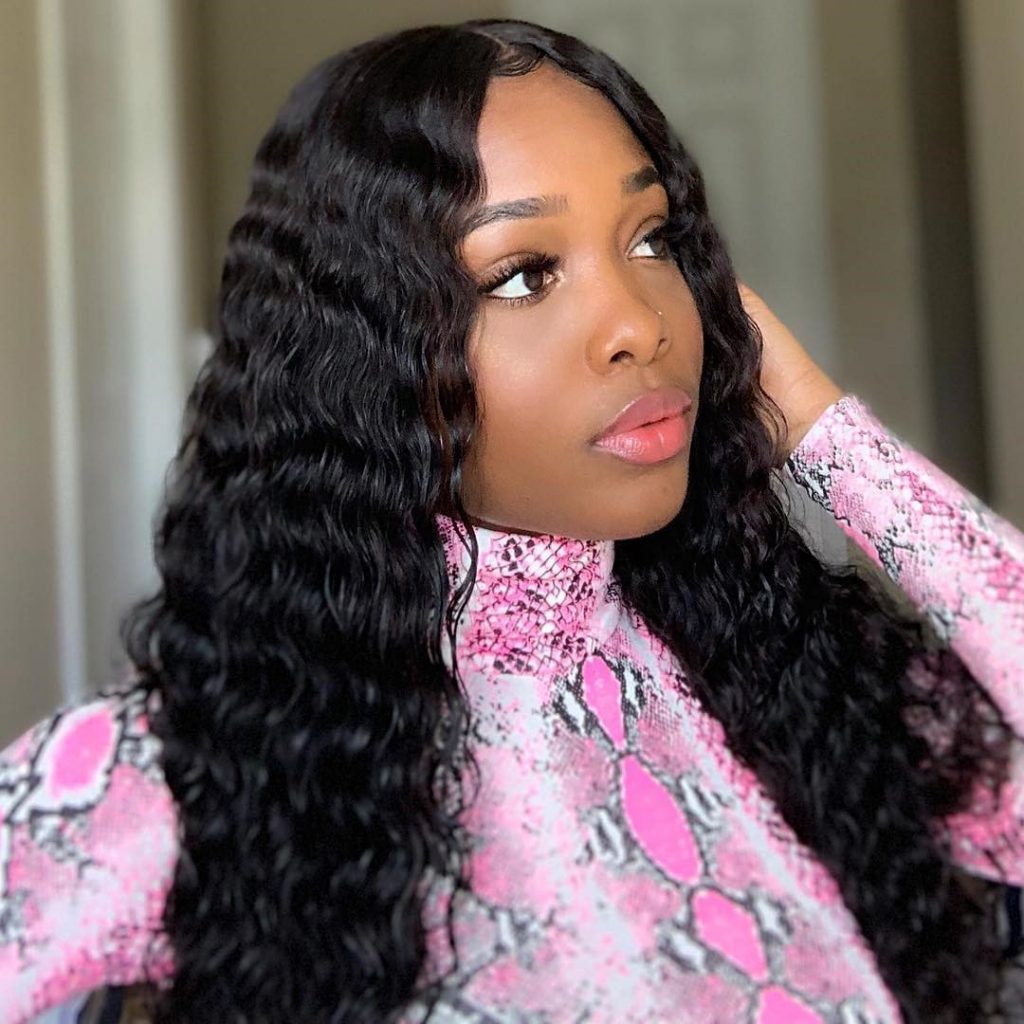 Loose Deep Wig
Tinashe loose deep hair has a good public praise because of the special curls, it is not like loose wave, just a little like deep wave, but not as tight curls as deep wave, that's the reason why most people love it. Meanwhile, it is not hard to maintain and can achieve a really gorgeous look.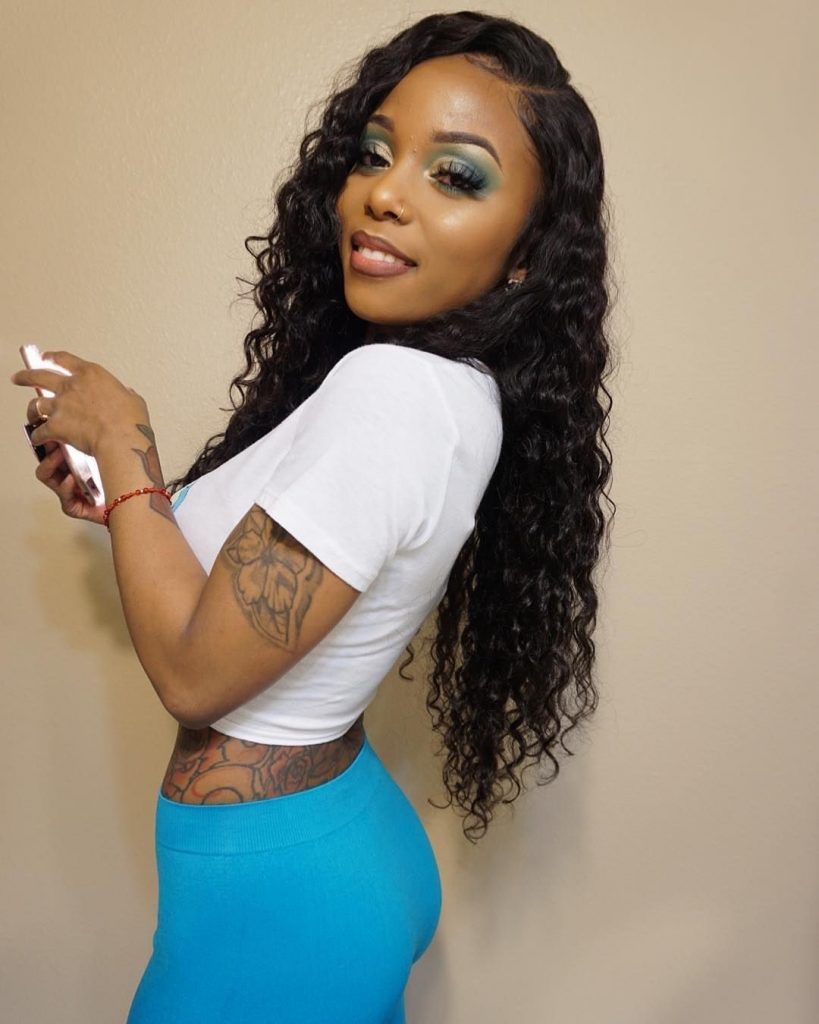 Besides these textures, there are water wave, kinky curly, kinky straight wigs as well as some colored wigs. Tinashe hair is always following the fashion trend, various popular hairstyles are available in Tinashe Hair. Don't forget to use the coupon code to save coins for you.