Whether it's a lace front wig or a lace closure wig, plenty of African-American ladies like curly human hair wig. As a result, we've picked the top three curly hair wigs below:
1. Glueless curly lace wig.
For those who are looking for a more natural appearance and need the least daily styling, the glueless curly lace wig is an excellent choice. These wigs have a soft lace base and are normally super comfortable when you put it on your head. Besides being versatile and fashionable, they also make you entire appearance more natural.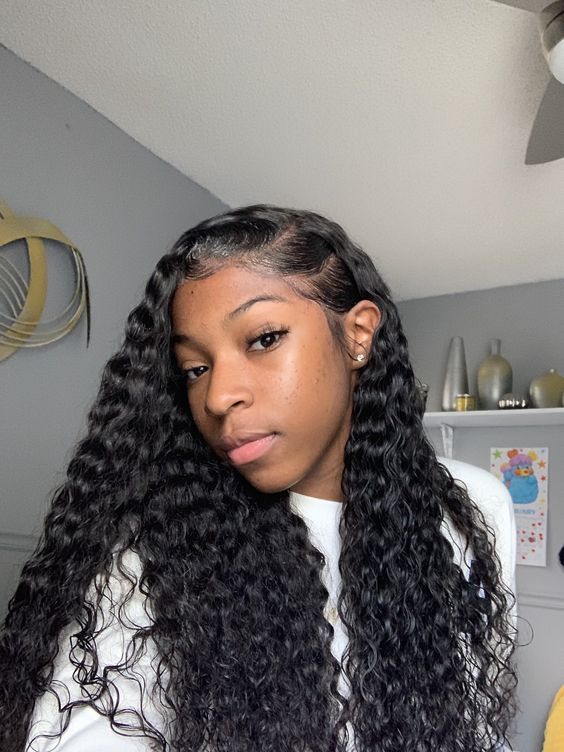 2. Kinky curly wig.
Because the texture matches the natural curly hair, the kinky curly hair wig is sought after by many women. This style of wig is also very suitable for those who want natural curly hair.
3. Short curly lace front wig.
A short curly lace front wig is ideal for you if you want a wig with lots of volume and high flexibility. These wigs often come with tightly curled hair that is pre-styled, giving them an unusual and fashionable appearance. They often reach the shoulders when worn. You may lightly brush them to make them appear wavier or leave them alone to give them a classic curly look.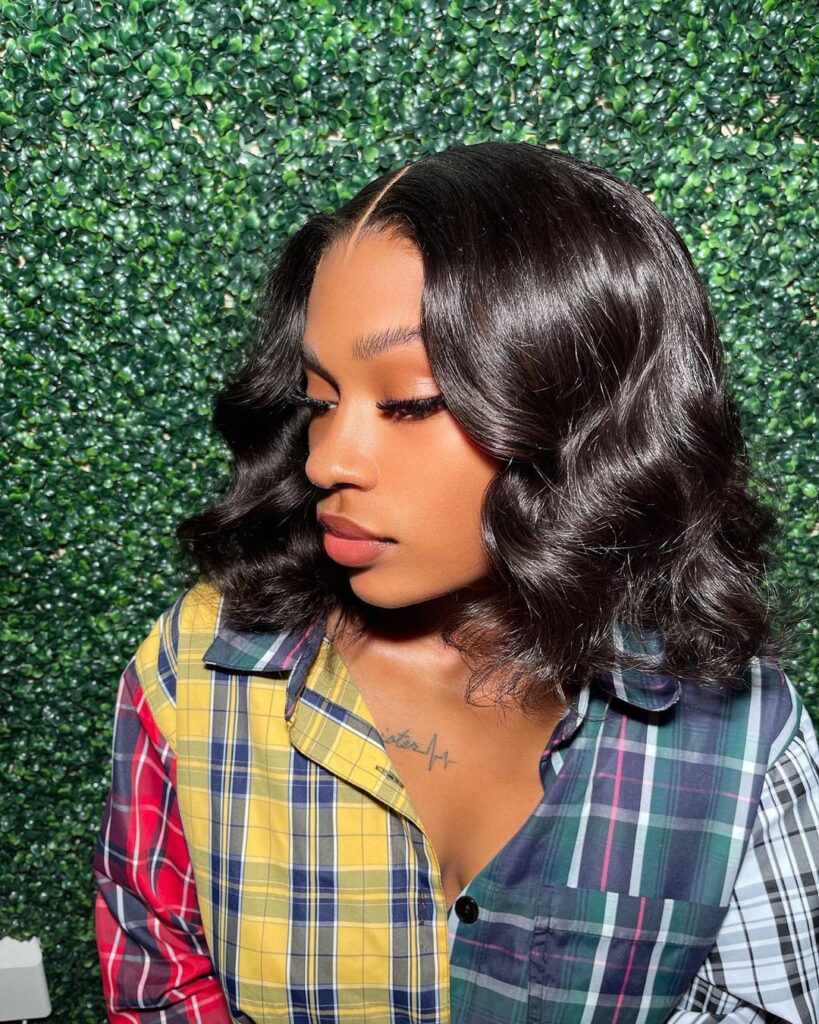 How to keep curly hair wig in a good condition?
Curly lace wigs are well-known for their classic look. Nevertheless, it should be noted that these wigs require extra care and upkeep in order to retain its stunning bounce.
What should you pay attention to if you have a curly hair wig or are going to iron your wig?
1. DIY hollow curl at any time.
Approach that is more suited for dry hair and won't damage it. Divide the hair into 1-3cm broad locks when it is between 70% and 80% dry. Then, uniformly roll the hair into curls, fasten it with a hairpin, spray on styling products, and take out the curls when the hair is completely dried.
2. Extend the time spent washing greasy, curly hair.
It is simple for greasy hair to adhere to your scalp following curly hair, which gives fluffy hair an odd appearance. The simplest technique to make curly hair fluffy and lively is to use more shampoo, which may efficiently remove oil from hair and keep it looking clean and fluffy all the time.
3. Select the suitable hair styling product.
The majority of individuals prefer gel water while styling curly hair. For wig with more hair, using gel water will make it heavier and droopier. Instead of rubbing gel water down from the hair root, which can straighten the hair and ruin the curl, gently wipe it up from the hair tip. In general, the result is best when the hair is between 70% and 80% dry. Nevertheless, if your hair is soft, mousse, wax, or nourishing water, foam wax, etc. are better options. Mousse does not alter the curl of hair like gel water because of its comparatively light structure. Try to use hand-rubbed items when selecting gel water so that it may be utilized uniformly and have more strength and elasticity.
4. Almond oil care solution.
Using high-energy nutritional care is the finest method for drying curly hair with split ends. For hair maintenance, beauty experts advise using essence with almond ingredients, which may strengthen hair and make it healthier and richer. This is so that curly hair may swiftly recover since almond essence can readily penetrate damaged hair and mend it from the inside.
5. Curly hair may be safely blow without damage.
Pay close attention to blowing curly hair from the root to the tail while using a hair drier; otherwise, the scales on the hair epidermis will be blown down, resulting in preventable damage to the hair. In order for the hair to generate shine, seem brilliant, and not easily distort, the hair dryer should also travel in the direction of the comb.