A lace wig has always been the most popular wig style, but there are also many kinds of lace wigs. You should have heard of lace front wigs, lace closure wigs, HD lace wigs Normal Swiss Lace Wigs, etc. Now it's 2023. What is the most popular lace wig? Yes, this is the latest pre-cut lace wig. This is a faster and more convenient wig developed by further optimizing and adjusting lace wigs, which is very suitable for novices. Today's podcast will introduce this wig to you in detail.
What are pre-cut lace wigs?
First, you need to understand the definition of pre-cut lace wigs.
As its name suggests, this is a wig with lace cut in advance. It does not need glue to install, and it is also a glue-free wig. And you will wear it very quickly. A pre-cut lace can help you create a more natural hairline. You can use lace to shape your favorite baby hair and make your hair look more beautiful. These lace parts are usually HD lace, which is very comfortable and transparent, and suitable for all skin colors.
Why are the pre-cut lace wigs the most popular now?
The pre-cut lace wig is a new wig introduced in 2023, becoming a fashion trend. You can see many attractive pre-cut wigs in Tik Tok. Compared with traditional lace wigs, it has many advantages. Please continue reading:
No glue installation
It is a kind of glueless wig that prevents the glue from hurting your hairline. For traditional lace wigs, you usually need to use glue. If you use glue excessively or inferior glue, your hairline will become thinner, and your scalp may be allergic. The pre-cut wigs can avoid these problems.
For a Wear & Go Pre-cut lace wig, you don't have to waste time trimming your lace when installing. You can install this wig directly, which is very convenient. If you think trimming lace is troublesome, this wig will be your best partner.  
High-quality pre-cut wigs are made of HD lace so you can get a very transparent and natural hairline. HD lace is light and thin, with good texture, comfortable to touch, and breathable.
The 3D dome cap has excellent elasticity and can fit your head well, not too tight or loose. Moreover, this wig cap is very breathable, and your natural hair can breathe easily and fully under the package of a 3D dome cap.
Because the installation is very simple, this wig is very suitable for beginners. This wig also has the advantage of low maintenance, so you can save a lot of time and money on installing and maintaining the wig.
Pre-plucked hairline and baby hair
Pre-cut lace wigs have pre-plucked hairline and baby hair. You can install this wig directly more conveniently, and baby hair will make your shape very natural.
Where to get high-quality pre-cut lace wigs?
Tinashe Hair has high-quality pre-cut lace wigs, made of 100% virgin human hair. And Tinashe Hair's pre-cut lace wigs have many types. Below we will share some fashionable and popular pre-cut lace wigs for you:

Upgrade Wear Go 5×6/4×4 Glueless Lace Wig Pre-cut Lace Body Wave HD Lace Closure Wig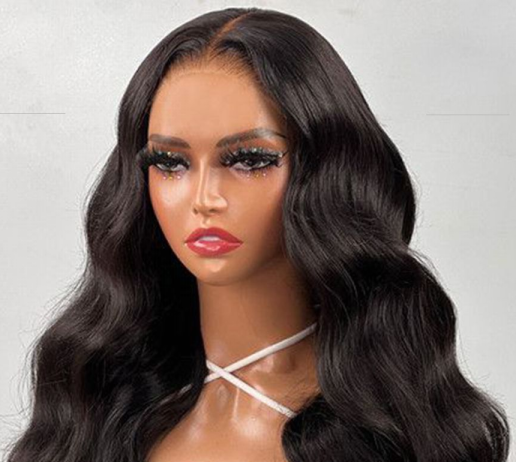 Upgrade Wear Go 5×6 / 4×4 Glueless Lace Wig Pre-cut Lace Body Wave HD Lace Closure Wig Beginnger Friendly | Tinashehair
Lace type: Pre-cut HD lace
Lace area:5×6;4×4, Upgrade Larger Lace, More Versatile
Wig cap:3D Dome cap
Hair color: Natural black color
Hair style: Body wave hair
Hair length:16~30inch
Hair density:180% density
Hair texture: Human virgin hair
Wear Go Glueless 5×6 Lace Closure Wig Upgrade Pre-cut HD Lace Wig Pre-plucked Hairline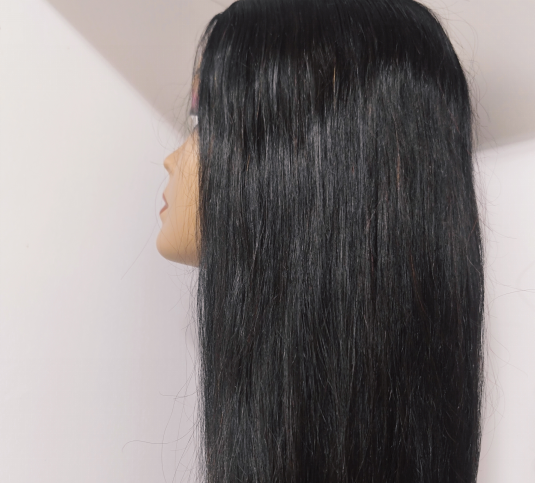 Wear Go Glueless 5×6 Lace Closure Wig Upgrade Pre-cut HD Lace Wig Pre-plucked Hairline | Tinashehair
Lace type: Pre-cut HD lace
Lace area:5×6;4×4, Upgrade Larger Lace, More Versatile
Wig cap:3D Dome cap
Hair color: Natural black color
Hair style: Straight hair
Hair length:16~30inch
Hair density:180% density
Hair texture: Human virgin hair
Wear Go Glueless 5×6 Wig Upgrade Pre-cut HD Lace Wig Loose Deep Pre-plucked Hairline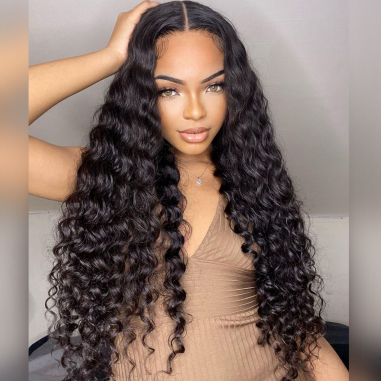 Wear Go Glueless 5×6 Lace Closure Wig Upgrade Pre-cut HD Lace Wig Loose Deep Pre-plucked Hairline | Tinashehair
Lace type: Pre-cut HD lace
Lace area:5×6;4×4, Upgrade Larger Lace, More Versatile
Wig cap:3D Dome cap
Hair color: Natural black color
Hair style: Curly hair
Hair length:16~30inch
Hair density:180% density
Hair texture: Human virgin hair
Wear Go Glueless Lace Wig Pre-cut 5×6 4×4 Lace Curly HD Lace Closure Wig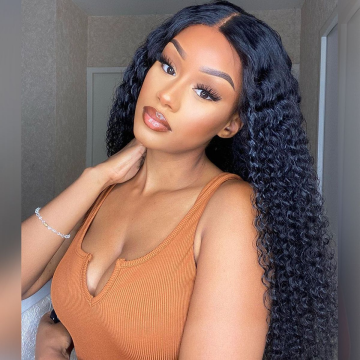 Wear Go Glueless Lace Wig Pre-cut 5×6 4×4 Lace Curly HD Lace Closure Wig Beginnger Friendly | Tinashehair
Lace type: Pre-cut HD lace
Lace area:5×6;4×4, Upgrade Larger Lace, More Versatile
Wig cap:3D Dome cap
Hair color: Natural black color
Hair style: Curly hair
Hair length:16~30inch
Hair density:180% density
Hair texture: Human virgin hair
Upgrade 5×6 Glueless Lace Wig Kinky Straight Pre-cut Lace Closure Wig Super Easy Install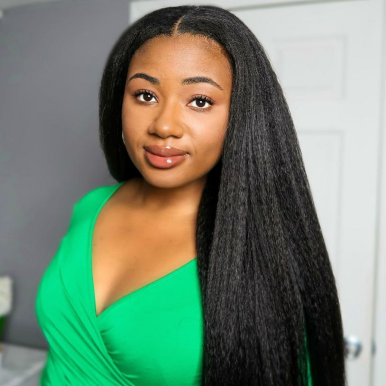 Upgrade 5×6 Wear Go Glueless Lace Wig Kinky Straight Pre-cut Lace Closure Wig Super Easy Install | Tinashehair
Lace type: Pre-cut HD lace
Lace area:5×6;4×4, Upgrade Larger Lace, More Versatile
Wig cap:3D Dome cap
Hair color: Natural black color
Hair style: Kinky straight hair
Hair length:16~30inch
Hair density:180% density
Hair texture: Human virgin hair
Wear Go Glueless 5×6/4×4 Pre-cut Lace Wig Water Wave HD Wig No Skills Needed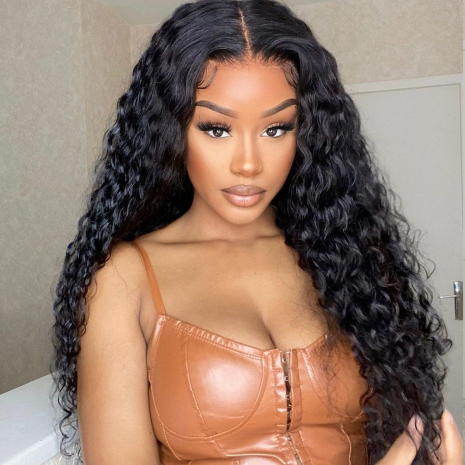 Wear Go Glueless 5×6 / 4×4 Pre-cut Lace Wig Water Wave HD Lace Closure Wig No Skills Needed | Tinashehair
Lace type: Pre-cut HD lace
Lace area:5×6;4×4, Upgrade Larger Lace, More Versatile
Wig cap:3D Dome cap
Hair color: Natural black color
Hair style: Water wave hair
Hair length:16~30inch
Hair density:180% density
Hair texture: Human virgin hair
Features of pre-cut lace wigs in Tinashe Hair
Upgrade larger lace, more versatile
Pre-cut lace zero skills needed, beginner-friendly
HD lace melted perfectly
3D dome cap stretchy & breathable
Easy shipment around the world
Friendly and fast customer service
One more year with proper care
30 days no reason to return with hair not being used
No glue, no gel, easy off easy on
Adjustable elastic band, secure & stable