Normally, what are you thinking about when purchasing human hair extensions? I believe everyone would like to order some good quality hair with very low price. But I always insist you would get what you paid.
So people always think that cheap hair extensions are a great deal because it can help you save money. Of course, the most of people think so, but when it comes to wholesale human hair extensions, cheap products are a great deal breaker. Generally, the whole part of quality hair extension is to give an original look. Whereas, in case of cheap hair extensions, it gives a bad look with fake shine due to the use of harsh chemicals. After few uses or washes, it turns out to tangle and mat. To restore its shine, one should spend some amount on conditioning treatments. But the truth is, cheap products can't be restored. In cheap hair products, the cuticles never intact that means the hair will go in different directions and will tangle and mat constantly, resulting in spending more time and money for restoring the product. Which isn't worth it. The biggest advantage of Tinashe Hair is that it can still keep the same soft texture after you wash many times, no shedding and tangle free.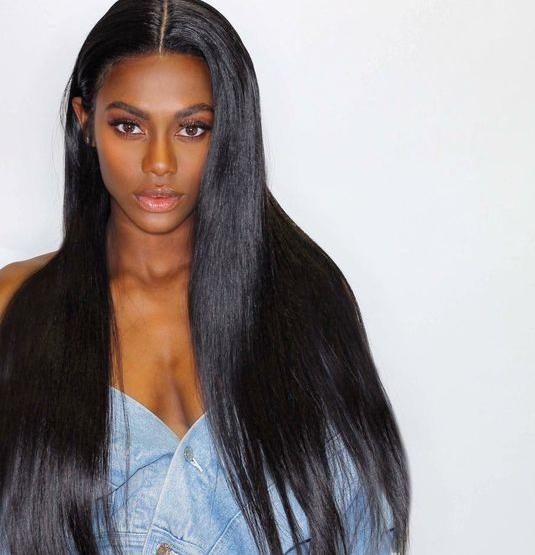 Though cheap hair extensions from cheap wholesalers hair extension may initially seem to be a good deal, it actually cost you more money in a long run. Cheaper products mean that the quality is compromised to sell the extensions at a lower price. Generally, hair extensions that are provided at cheaper cost are those that are manufactured using less quality hairs, coating with harsh chemicals and many. Even if you are making your deal on 100% virgin wholesale human hair extensions, ensure that the product is high of quality since there are different grades of remy extensions and manufacturing processes. Some manufacturers collect quality hairs but uses silicon for coating and masking it to finish the manufacturing process quick and cheap. You won't be aware whether the product is good or not until few washes. Buyers beware of these hidden facts to make a wise deal. Choosing reputable wholesalers hair extension will be a wiser choice to buy 100% virgin hair products.