Human hair bundles with closure is more and more popular nowadays, it has become a fashion trend for some black women. Do you know why it is so popular recently in some African-Amecian women? No matter Brazilian hair, Peruvian hair, Malaysian hair or Indian hair with closure, it is unprocessed  human hair, 100% virgin hair extensions.
You may ask the reason. As a professional human hair manufacture and wholesale vendor, let me explain to you clearly.
Girls always need some hair bundles to extend their own hair or get a new hairstyle. Usually 3 to 4 bundles to will be full enough to make a whole head. But on the top of head, you need a lace closure to cover and make your hair looks natural. So lace closures are usually sold along with hair bundles.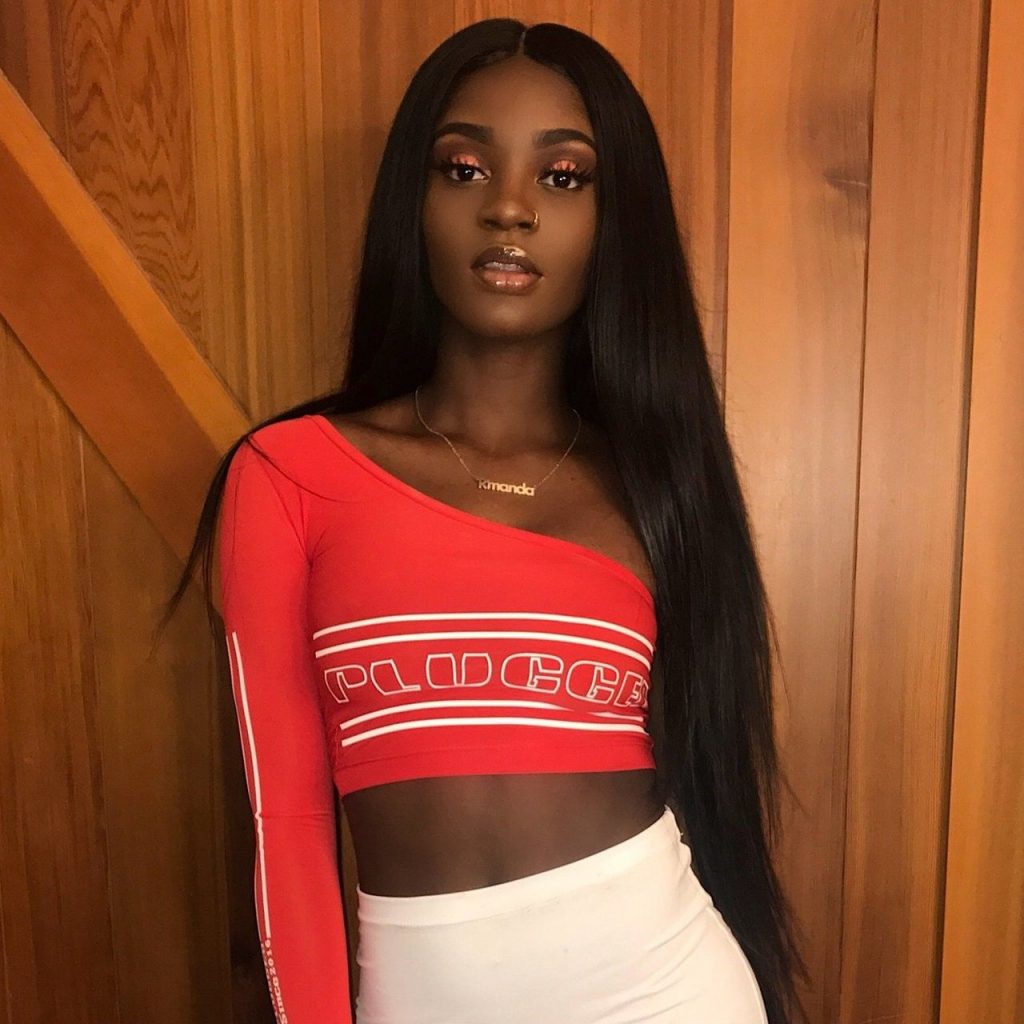 So what is lace closure?
Human hair and lace closure are all collect from young girl donor, it is 100% human hair, they are unprocessed and no chemical process. There are Brazilian hair, Peruvian hair, Malaysian hair and Indian hair. For texture, there are body wave, straight, deep wave, curly, loose wave etc. Lace closure is 100% hand tied, they can attach hair into a part of lace strand by strand. And lace size is usually 4inch x 4inch, there is also 5inch x 5inch. And the color is medium brown so that it can match the skins well. This is Tinashe body wave lace closure.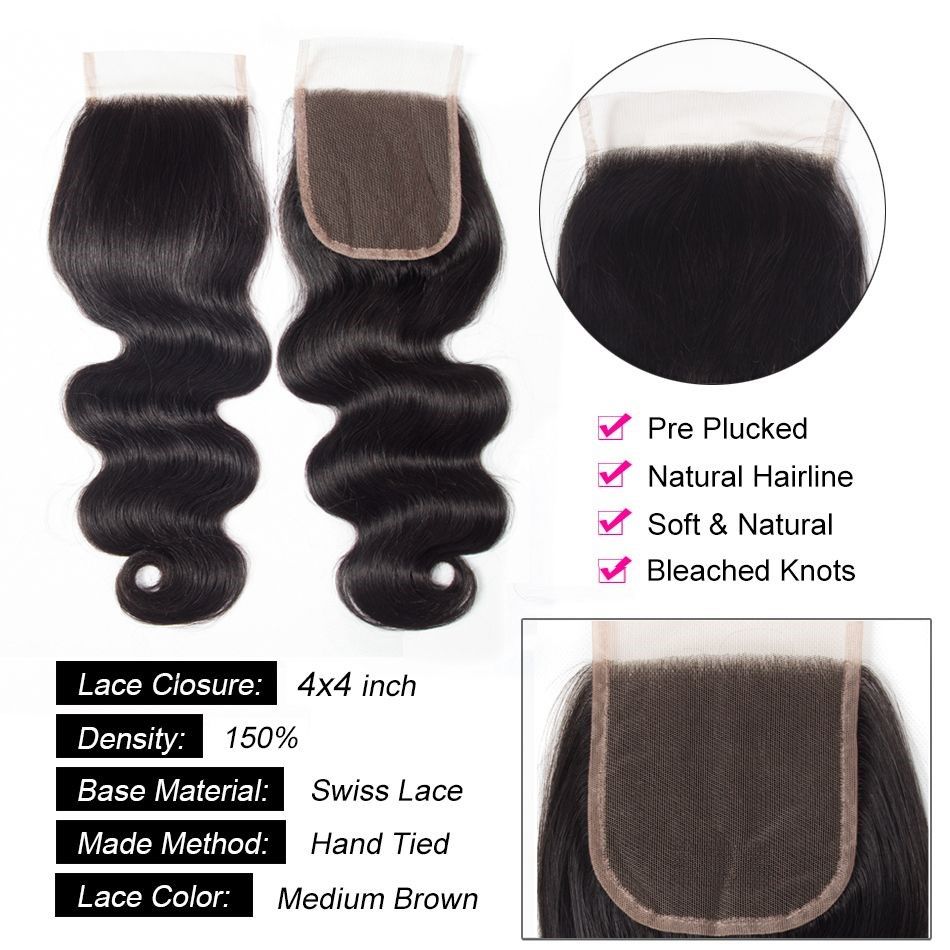 What's the benefit of using lace closure?
Definitely a lot. Lace closure can protect your own hair well. Your hair will be covered by lace so it can protect your own hair from some chemical hair products. And your hair also has no chance to get brittle or thin. If you cut your hair and want to get it look long, choose hair bundles with closure. It will give you a new look.
Then lace closure can provide a natural install. Thin Swiss lace can give the appearance of a "natural" looking scalp that will keep others guessing. No need to worry about blending with your own hair. Lace closure is easy to lay down and don't have the typical line and can be sewed with your hair bundles perfectly which give you a natural looking, just like it is growing from your own scalp, no one will doubt you wear hair extensions.
In addition, if you wear hair bundles with closure, you can change your hairstyle easily. As we all know, human hair can be flat ironed, curled, and heated. Just with proper care, it could last long time.
Tinashe hair bundles with closure
We have many kinds of hair types with closure, usually 3 bundles with closure would be enough to make a whole head. If you want to wear long hair, we usually suggest 4 bundles to get a full look. Our hair is completely real human hair. It is soft, elastic and has a great sweetness. We have body wave, straight, deep wave, curly hair, loose deep, water wave, kinky straight etc, many kinds of choices to choose.