Summertime is a wigs season. Today, human hair wigs are more and more popular , because it's easier to install than hair bundles with a closure or frontal and you don't need to pay expensive installation for hairstylist. But do you know the differences between lace front wig, 360 lace frontal wig and full lace wig ? Which one is better? You maybe a little confused. We will talk about it in this blog!
Lace Front Wigs: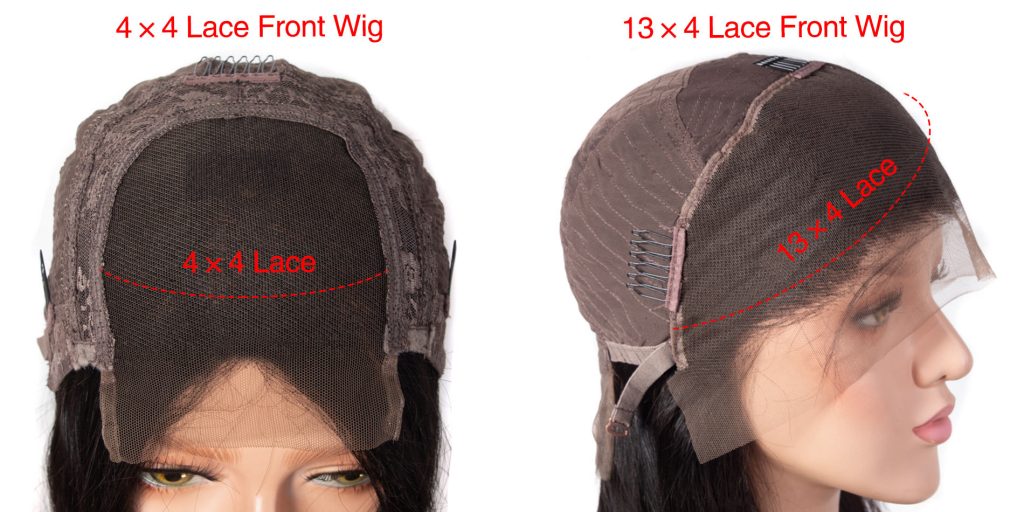 We have 4×4, 13×4 lace front wig. it means the size of the lace. The lace front wig is made by half machine and half hand tied with bundles with a 4×4 closure or 13×4 frontal .  
The lace is only in the front edges of the wig , attached to the front edges of our head . So you just parted in the middle or the sides. But there is no lace around the back of the wig,so you couldn't braid a high ponytail with the back.
The price of lace front wigs is cheaper and more affordable to customers. And they are also simple to install. So it's a good choice for first-time wig wear.
360 Lace Wigs: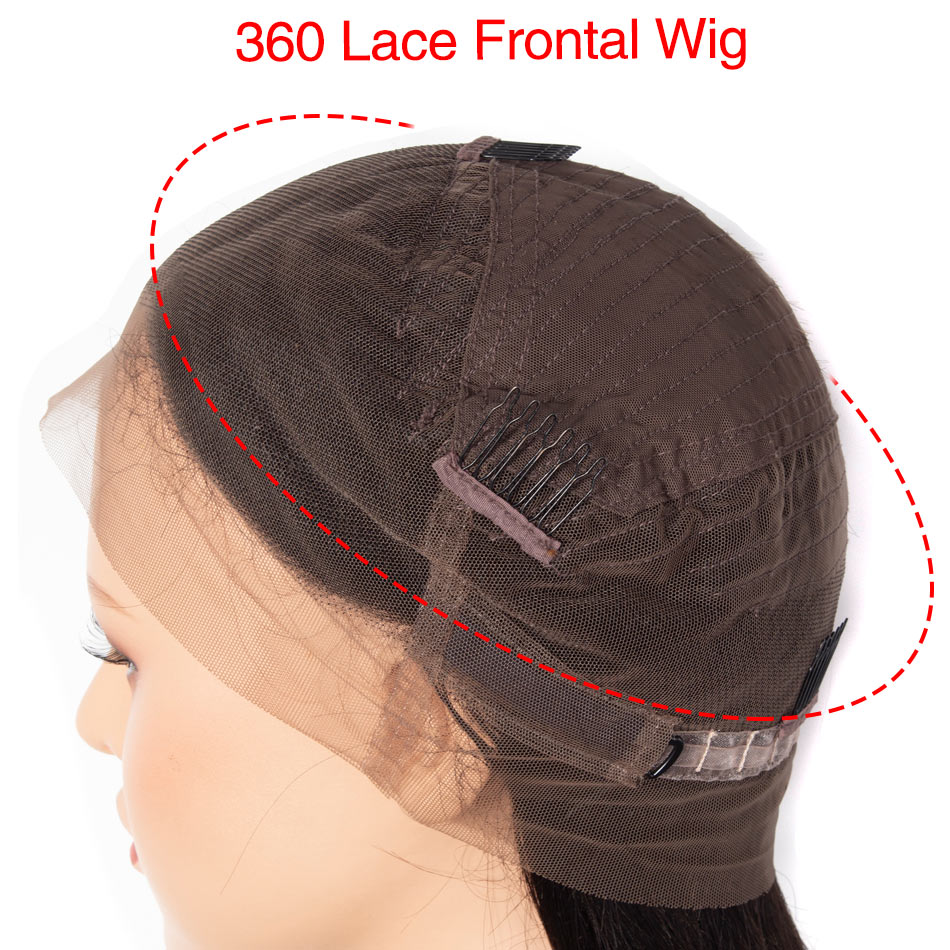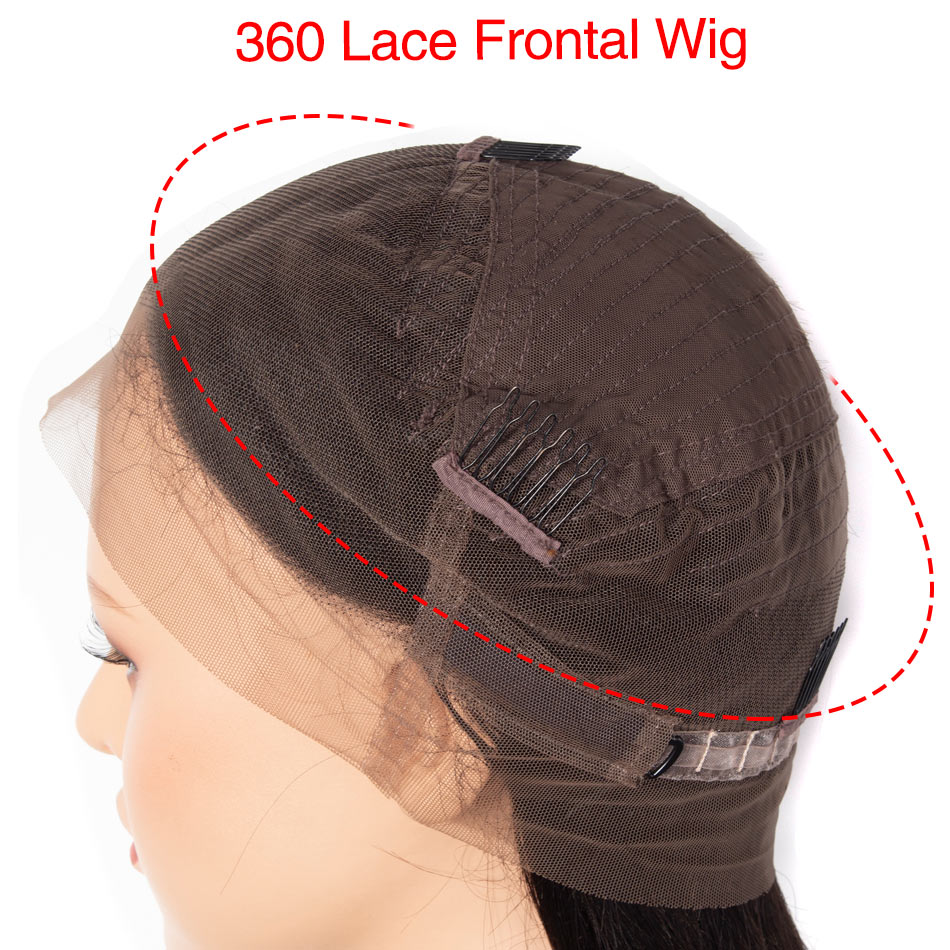 360 lace wigs is made with hair bundles with a 360 lace frontal. So the top of the wig is machine sewn onto a breathable cap, no lace. The lace goes around the entire perimeter of the wig. That means you can part it any side or braid into a high ponytail or twist it to 2 low braids on the back or updos, half up half down braid, because the lace in the back will looks very natural like your scalp.
Full Lace Wigs: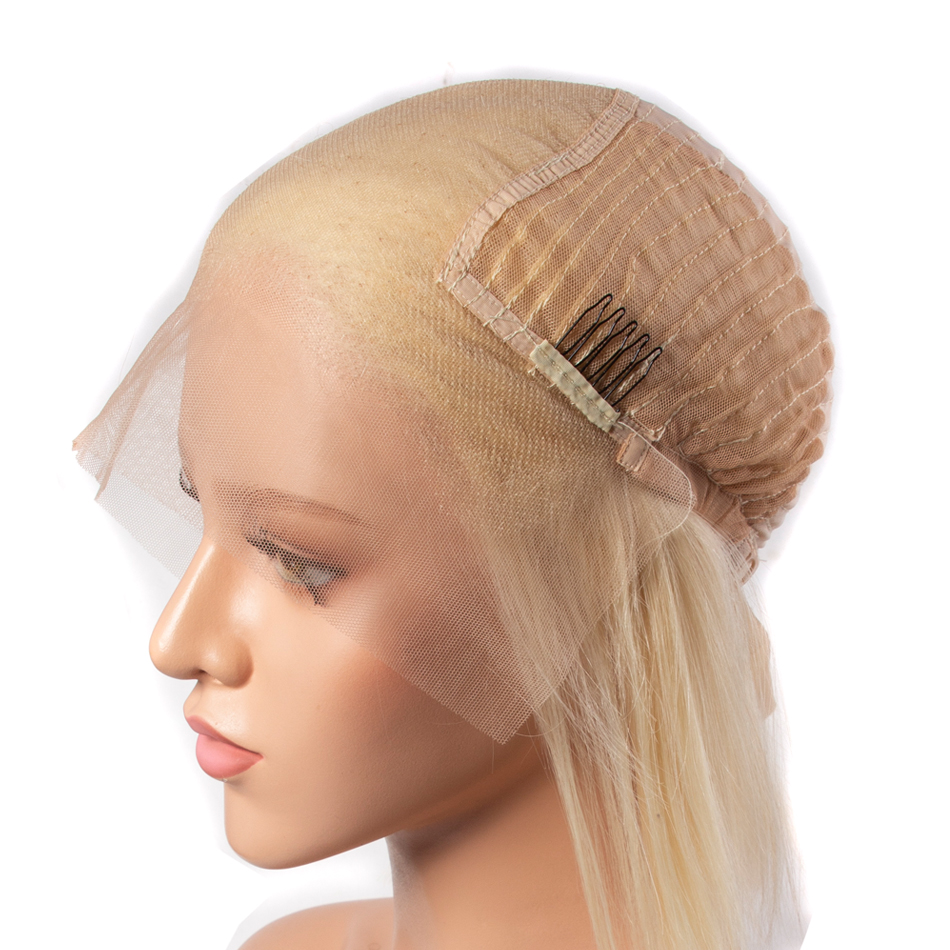 Full lace wigs are totally made of lace and every single hairpiece are knotted by hand tied .This means the full lace wig covers the entire head, not only attached at the front edges of your head or cover the around the entire perimeter . So full lace wig is very breathable , lighter and comfortable on the head. And a full hand-made wig is more versatile. You can do different hair styles. You can part it as every way you want or you can get a perfect twist out, updos, half up half down braid. So most celebrities like to wear it.
But the full lace wig is very expensive, and you must be installed slightly when you install it because the lace will cover your entire head. So you'd better to wear a wig cap when you install the full lace wig.
No matter you choose which one type wig, the raw material of wigs are all 100% virgin human, cut from young donors, tangle free and shedding free. And we also have different textures for wigs for you choose, Body wave, straight hair, loose deep, loose wave, deep wave, kinky curly, kinky straight, etc. And our wigs are all pre plucked, it will provide a natural hair line for you. For the swiss lace color, we have medium brown and transparent lace, more choice, let the wig fit you well.
Now having read this, we believe that you have understood the differences between lace front wig, 360 lace frontal wig and full lace wig . So now, why don't you buy a human hair wig for your vacation? Enjoy Graduation 8% off discount. It will absolutely change your life.