Full lace wig has a great advantage for its versatility which makes it become more and more popular in market. Are you gonna spend much to pay your stylist to install full lace wig? Here are some detailed steps on how to install your full lace wig, just follow the steps and you will also make it.
This is a very detailed bald cap method full lace wig install tutorial, it is friendly to beginners. Learn the skills and do it yourself.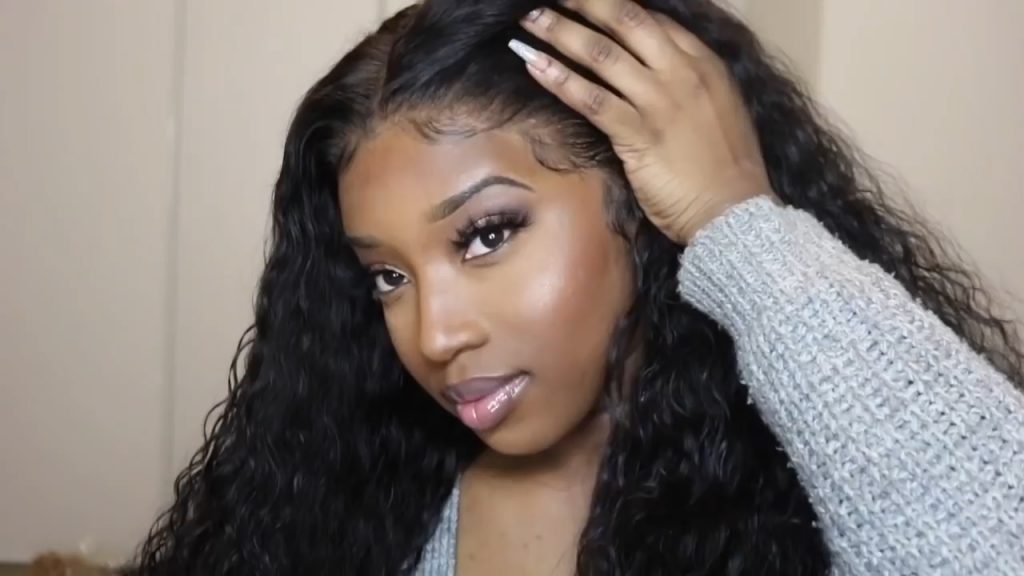 Step 1. Preparation
Wash your scalp with shampoo to make sure it is clean and oil-free. Then plucked and bleaching the knots so that it has a natural hairline if necessary. Just take your time with this process, it's very crucial.
Step 2. Put Your Wig Cap On
With your wig cap on, then apply got2b glue all around hairline so that you can create a scalp illusion. Once it is dry, you can take a pair of scissors to cut the excess lace. Then use a clear gel of your choice to spray on hairline so that you can melt down to create a seamless look as much as possible. After it is dry, use a rubbing alcohol just get off the gel that is gotten onto your skin. Then take a liquid foundation close to your skin all over the front of your head to create a scalp illusion.
Step 3: Fix Your Full Lace Wig
After you put on your human hair wig and adjust it to make it can attach with your scalp well. Then find your hairline and use one small scissors to cut it. You can try to cut it a little at the first time. Be careful not to cut off any wigs hair. Leave a bit of lace sticking out of the hairline, but not more than 1 inch.
Step 4: Apply Glue to Secure Your Wig
With your fingers, apply your favorite edge control product or gel to lay down your edges to perfection. What I used is adhesive glue, apply a thin layer to the entire hairline using a small makeup brush or cosmetic stick. Once you are done that, use a blow-dryer on high heat setting and go around hairline just to reinforce the glue. Gently press the edge of the wig down against the glued skin, working around the hairline until it is attached around the entire hairline.

Step 5: Create Your Baby Hairs
Pull the wig down and adjust as necessary. Now it's time for baby hair. Just section a little piece on both sides of your head and use a small razor to slice your hair, then lay your edges with got2b glue and edge brush to make your hairline looks more natural.
Step 6: Style Your Hair
Style your hair as you desire to get a variety of hairstyle, flat iron, curling iron or flexi rods will be helpful.
That's all the skills to install a full lace wig. Are you gotten it? You may as well try to install it yourself at home. Come to purchase your wigs freely.