No matter lace frontals or lace front wigs, we need to pluck it first before installation to create a natural hairline and get a natural looking. It seems a very simple step. However, it is a really tough task for beginners. It needs more patience and carefulness, otherwise you might ruin the hairline.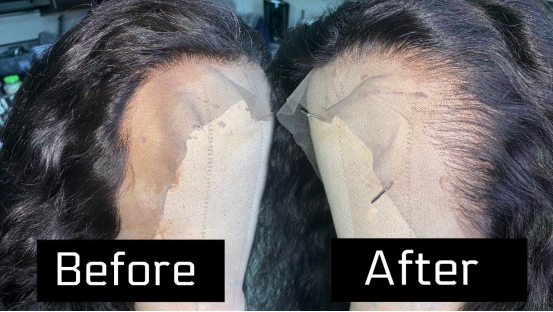 So how to pluck lace frontal to look like your own hair?
Your might need canvas head, wig stand, butterfly clips, tweezers and comb.
First, you need to fix your lace frontal. Put your lace frontal on the wig head and fix it with some pins.
When it comes to plucking, the first place is actually the hairline by starting plucking one to two strokes, one or two strokes. Then comb it out the excess hair, then move on next section. The next section is right behind of the hairline, this is the main area we are going to pluck. So you can go few plucks, few plucks, you definitely want to make sure you are always moving, do not stay at one spot. That's the experience.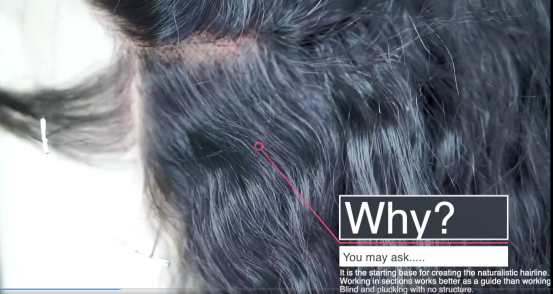 Once you feel like this section that you moved away is good plucking, you can take another part. Just remember the less is more when you are plucking your frontal because you can not put the hair taken off on the hairline. There is no real order, just keep your hands and tweezers moving.
We really suggest you can section it into 3 or 4 part while plucking, keep moving little by little. Comb out the excess hair to see the result if you need any more plucking, if you are not sure, a butterfly clip would help. When you put your frontal hair back, you will see where you need to go for more plucking and where some area just to be left alone.
Just be cautious, this area is more likely over plucking. So please use light hand to prevent it.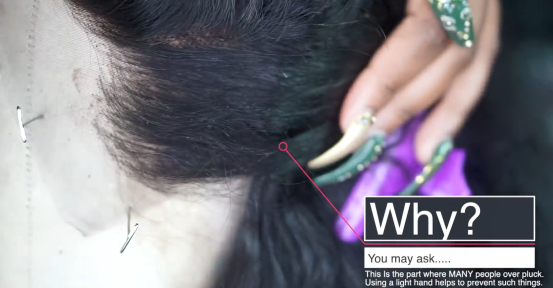 And this is the finish look on one side.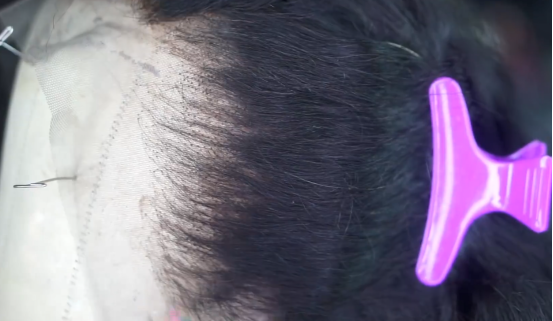 Then remove on the top part. Please don't plucked two much on the top, just pluck a little, pluck a little, it will never look like the side. Don't do too much, less is more till your hairline looks natural and realistic.
So we are all done with the first side, the same technique on the other side. So the last thing you need to do is to take some hairspray just to the hairline, then take your little hair brush it off back. That's the all project to pluck your frontal. And here are some tips:
Don't plucking too much to avoid it looks bold in this area.
Keep moving your hands and tweezers when plucking.
Tweeze the hairline until you have reached your liking and preference.
Baby hairs should be very thin and short. Think about how fine your very own hairline may look.
Super Detailed Hair Tutorial on How to Pluck Your Frontal