Lace closure and frontal are both knotted by complete hand tied on lace base one strand by one strand of 100 % human hair. They are used in front of our head, which help our hair look natural and real, in addition, it also makes our own real hair and skin breathe well. So for most women, lace frontal or lace closure is an essential part for making a wig. When you make a unit, you maybe a little confused about which one can achieve a perfect natural look for lace closure or lace frontal? In this article, we will introduce lace closure and lace frontal in detail.
About lace closure:
We have 4×4 inch and 5×5 inch lace closure, 4×4 or 5×5 is the size of the lace. Closure is small. And 5×5 lace closure is more natural than 4×4 lace closure because it has a wider lace. So we highly recommend 5×5 lace closure to make a wig.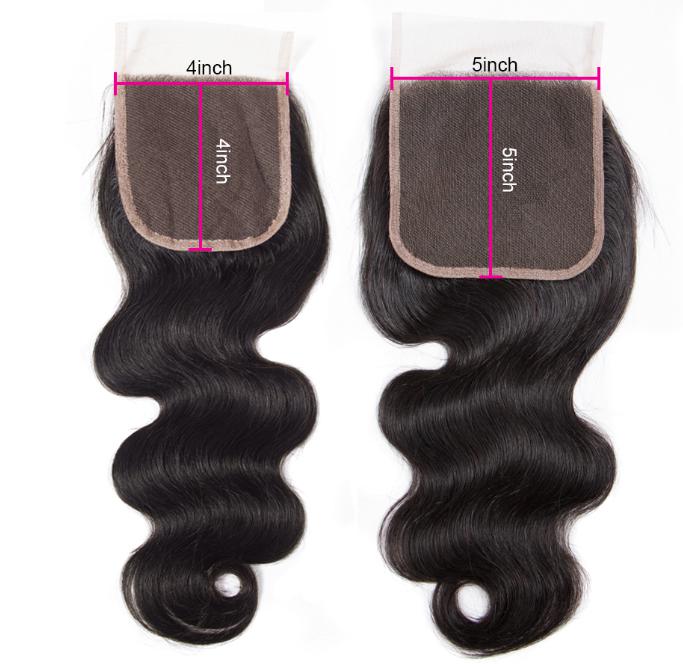 Lace closures divide into free part ,middle part and three part, you can choose it according to your liking. But as the seller, we suggest you buy free part lace closure, because you can design it to any part you like if you don't know which one fit you well when you place the order. It is convenient for you to DIY your favorite hairstyle.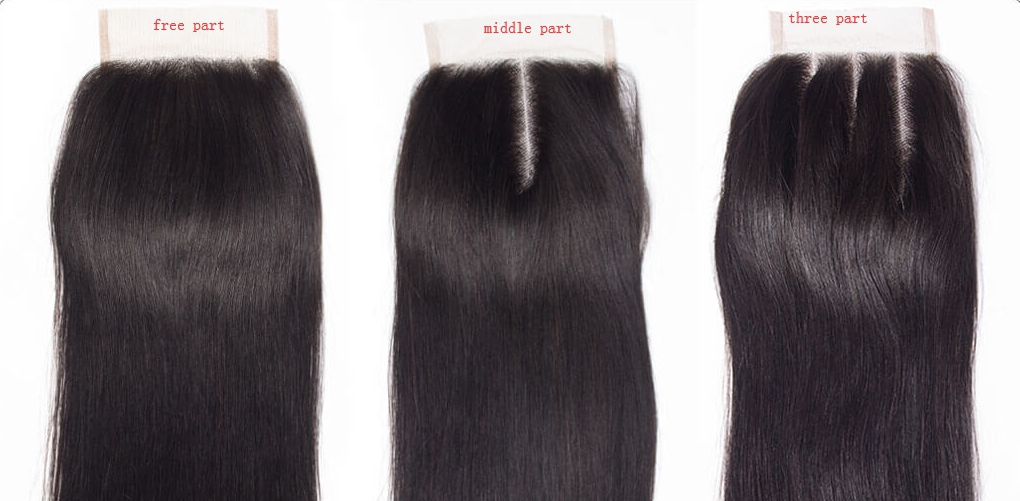 About Lace frontal :
Lace frontal also named ear to ear lace closure which is bigger than closure. So lace frontal is more expensive than lace closure. For the size, we have 13×4 and 13×6 lace frontal . When you make a wig on your head, lace frontal takes more area on your head, which is more natural and real, you can pre plucked hairline and baby hair to get a perfect natural look. Frontal can create the entire hairline from ear to ear, so frontals are also really popular with women who have Baldness or thinner edges.
About the lace color:
We have medium brown and transparent lace for lace closure and lace frontal. You can see the obvious difference from the picture below shown. No need to bleach knots, the transparent lace can match better with your scalp, it's undetectable even though looked from a close distance. So most women prefer transparent lace closure or frontal.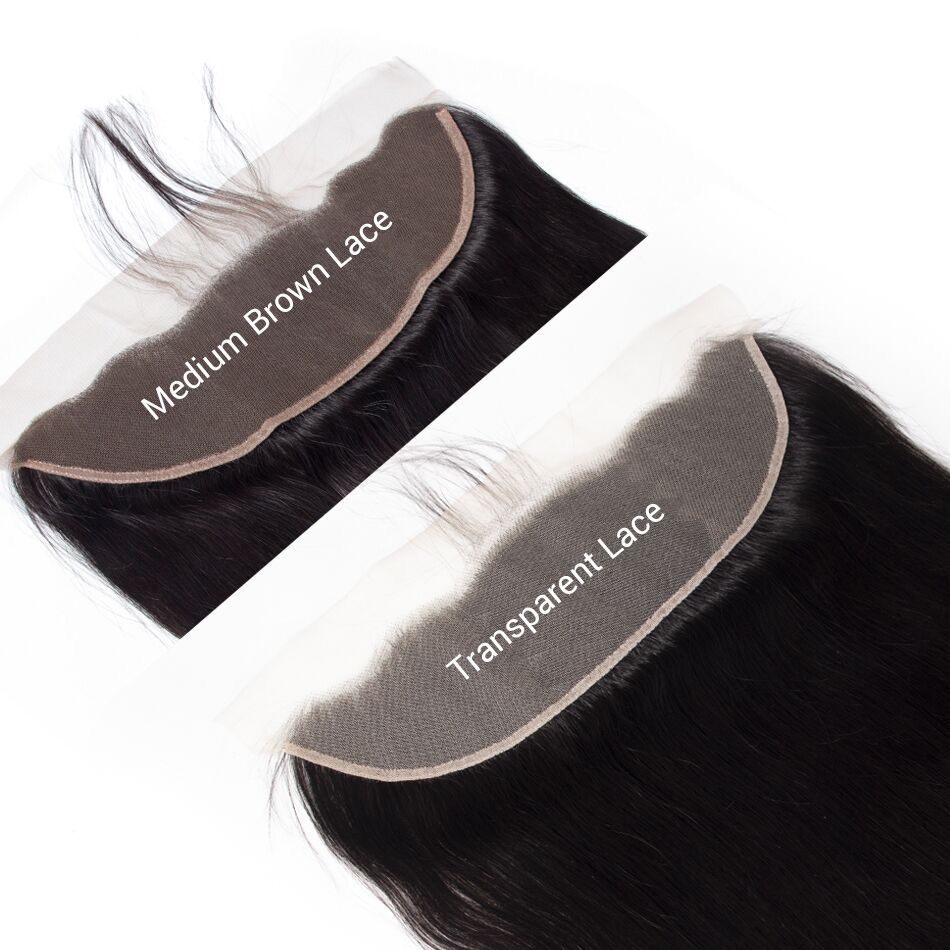 About The Lace:
Our lace are all swiss lace, it's very strong. as you know the hair is sewed in the lace, so when you bleached knots without proper way, it will cause the hair shedding or lace breakage . That's why some people ask us why my lace closure or lace frontal shed a lot. When you bleach or dye the hair, you should also avoid the lace carefully.
The lace also couldn't bear high temperature, so when you flat iron or curl the hair, be careful with the lace, starting from 3 inch from the roots of the lace closure or frontal.
If you just want a simple installation with a natural looking skin, a closure with 3 bundles or 4 bundles is a best deal. If you want to braid your hair at back, a lace frontal will be a best choice for you. No matter you choose lace closure or lace frontal, the hair raw material are all 100% unprocessed virgin human hair. You can click here to choose different textures for lace closure or lace frontal:https://www.tinashehair.com/product-category/bundles-closure-frontal/closure-fronal/