Are you a fan of wig or sew-in? Both of them can extend our own hair and help us create different kinds of hair types. Nowadays wigs are becoming more and more popular in hair market because their particular advantage — easy to wear and take down. A beautiful wig will let you more charming. However there are a mess of wigs no matter on Aliexpress, Amazon or website, how do we choose the right one?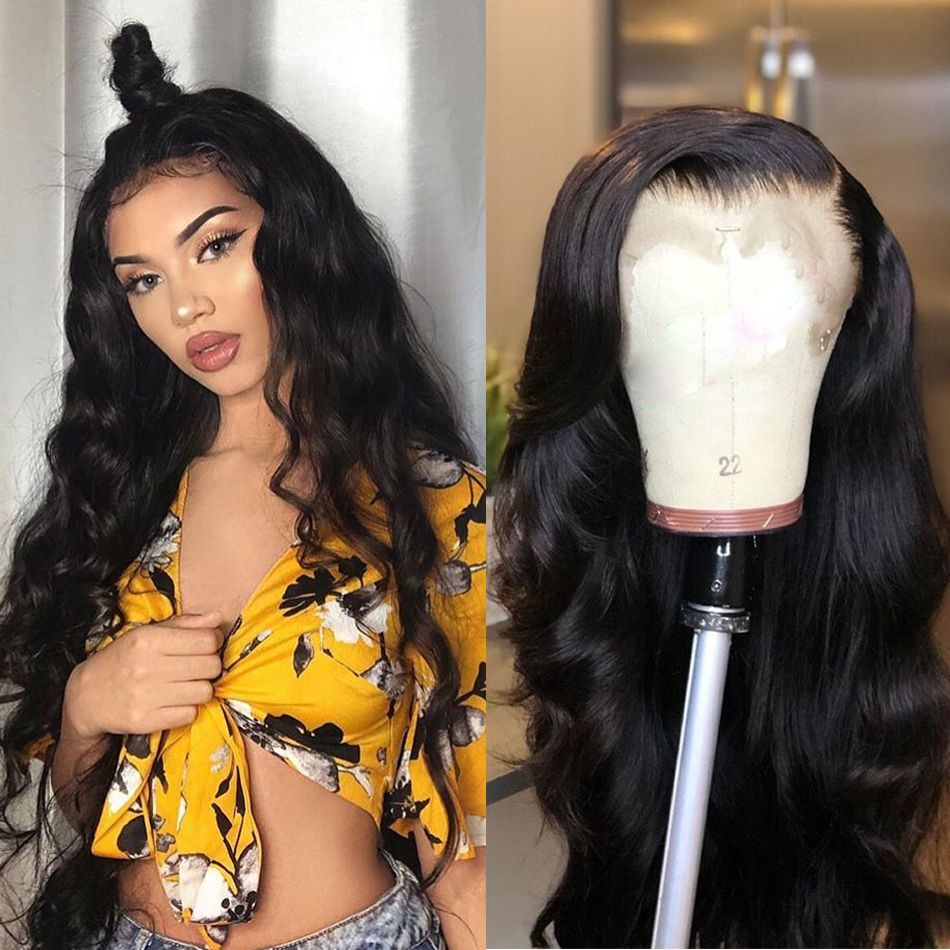 There are several factors we need to consider before purchasing a wig.
Human Hair Wig or Synthetic Wig 
If you hesitate to make a choice, pls think it carefully how frequent you wear the wig first. If you intend to wear the wig daily, you'd better choose a high quality wig to make sure you feel comfortable and natural with this wig and make your scalp more breathable. So human hair wig is a good choice. As it is known to us, human hair wigs are made of 100% human hair, so you can feel free to color or restyle it without worrying about hurting it. That's the most important reason for some women to choose human hair wig. Because of the superiority, human hair wigs are much more expensive but last longer.
Then you need to consider what hair texture suits the shape of your face. There are pear, oblong, square, heart, round face, clear what kind of your face is and choose the most suitable hair texture. Tinashe Hair provides all kinds of hair types, body wave, straight, deep wave, loose deep, curly hair, water wave etc. Feel free to check it.
If you have found the right texture that show off your face, now choose the best color that suits your skin. If you are new to wigs, just choose the style that closest to your current hair style and color to avoid looking wired. If you prefer a natural looking, choose the same color as yours or the same kind of texture, thus you will never go wrong. And if you want a new fashion color but not sure which one is the best, light color will be a better choice, since dark color can overwhelm your face. So before purchasing, you can do some research to help you find the most suitable color.
Please match your lace color with your scalp. Because when you parting your lace frontal, you definitely want to show your scalp color to look more natural. Tinashe Hair has two kinds of lace color, medium brown lace and transparent lace. Transparent lace wig is becoming popular that many of our customers request now.
Choose Correct Wig Cap Size
You might find there are different size of wig cap size in market. Most of them are average size that suit many customers. Tinashe hair offers average wig cap size, the wig cap length is 22.5 inch. It also comes with pre-plucked hairline and baby hair. There are fours combs and adjustable straps to secure your wig.
If you follow all of the steps above, it is easy for you to find a beautiful wig. Don't hesitate to check our website, you will get a right wig for yourself.
Tinashe popular summer bob wig: