Wigs become very popular today because of easy use and a variety of hairstyles. It can help you hide your own mess hair, it can also help you cover the embarrassing bold spot at the front of your head. Most importantly, it can refresh your new look and make you more confident and beautiful. There are different kinds of human hair wigs in market, lace front wigs and full lace wigs. How much do you know about lace front wig and full lace wig? Before choosing a human hair wig, you need to know the difference between them.
What is Lace Front Wig?
The front and back of the lace front wig are two different parts with a joint between them. The front part is the lace part, the hair is hand-knotted by people, and there is a natural hairline. The back part is made like a traditional wig with machine sewn wefts of hairs stitched into strips of material, typically netting.
The Pros And Cons Of Lace Front Wig
Pros:
Lace front wig can provide a natural hairline looking.
It is more affordable than full lace wig.
For a glueless lace front wig, it is easy to wear, you can take it out and install it directly.
Cons:
The back part of the lace front wig is not made of lace, so it is not as versatile as full lace wig. You can not make a high ponytail with the back.
If you use glue down method to install your wig, the edges of hairline might be damaged if it is not not properly cared for.
What is Full Lace Wig?
Full lace wig consists of a lace cap that covers the entire head, it is all hand-made wig, while lace front wig is half hand-made half machine made wig. On the top of full lace wig, there is a strip of stretch lace that can adjust the size of the wig cap. Because it is all around with lace, full lace wig is more versatile, you can separate anywhere and feel free to make a ponytail or bun.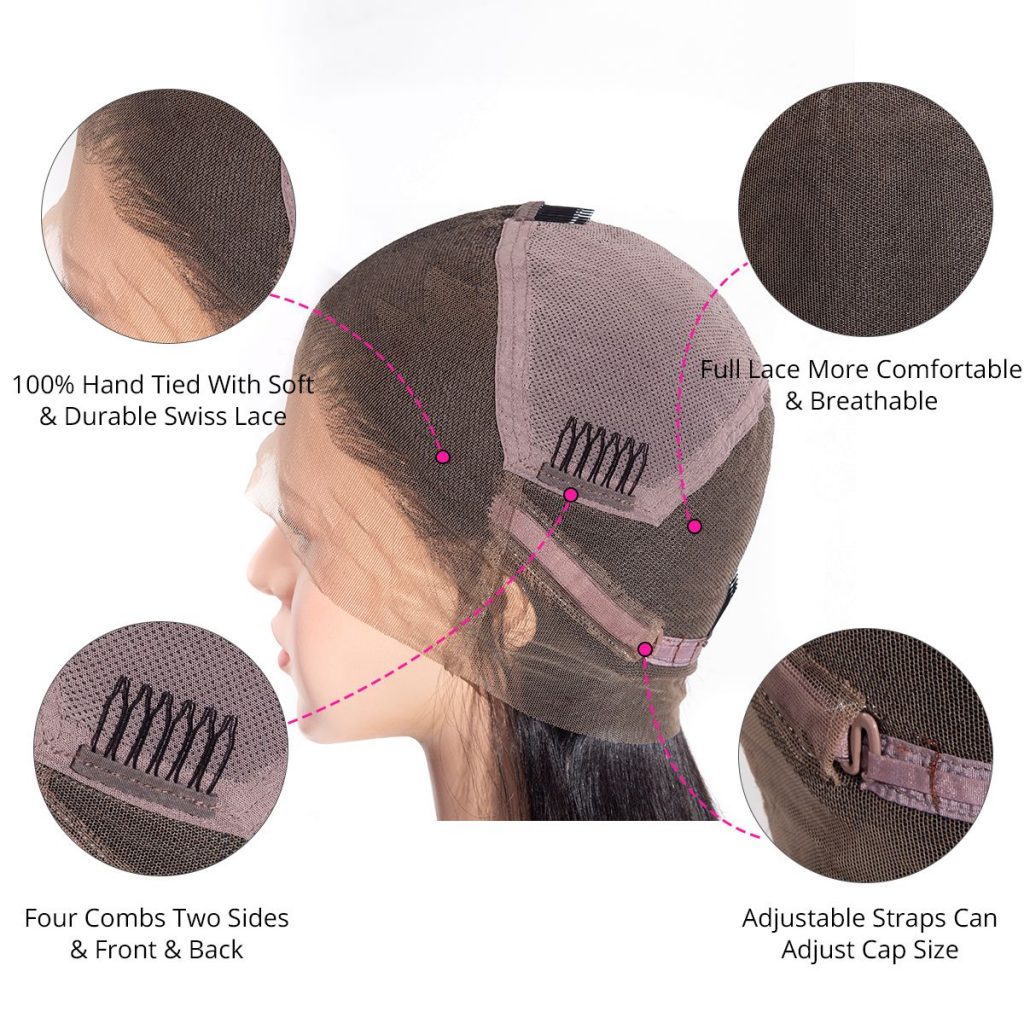 The Pros And Cons Of Full Lace Wig
Pros:
•Full lace wig is more versatile and can make different hairstyles, ponytail, buns, or even twist.
•Full lace wig make your hair look more natural when you make different styles as if it grows from your won scalps.
•All lace around makes your scalps more breathable and comfortable.
Cons:
•Full lace wig is 100% hand-made, so it is more expensive compared with lace front wig.
Which one is better?
If you want to invest an affordable lace wig, lace front wig would be a good choice.
If you want a wig that can achieve different styles, we do suggest full lace wig. Moreover, full lace wig will give you more natural look.
Both of them are made of human hair, so we need to take good care of it in our daily life to last longer.
Tinashe Hair provides all kinds of human hair wigs, 13×4 lace front wigs, 13×6 lace front wigs and full lace wigs, all of them are high quality with affordable price. Besides, we also have blonde hair wig, please feel free to check tinashehair.com to get a perfect wig for you.