Human hair wigs can usually last more than one year with proper care. However, we even notice that soft texture and bouncy curls will fade after wearing for some time, which drives us crazy. I believe many of women encounter this issue when they have been wearing a human hair wig for some time. Why is a human hair wig become dry and stiff? How do we make it soft again? This blog will give you the answer.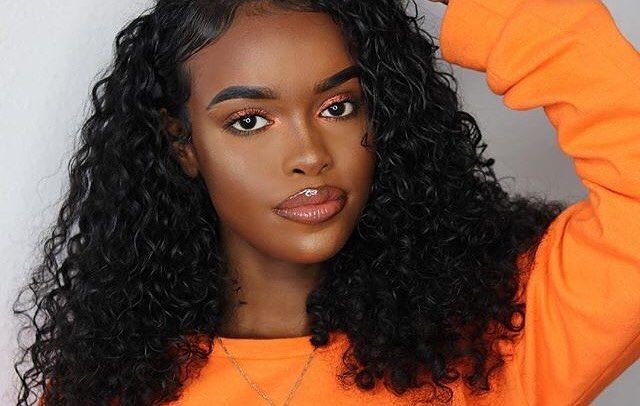 Why A Human Hair Wig Becomes Dry & Stiff?
The main reason why lace wigs tangle is that the hair is not growing from our scalp and does not have natural scalp oils to keep the hair moisturized regularly. However, it doesn't mean we can not do something to prolong the inevitable. The best way is that we need to know what causes a human hair wig dry and stiff.
There are some factors that might make your wig dry:
• Poor quality of hair
• Lack of moisture
• Lack of natural oils
• Excessive heat or sunlight exposure
• Excessive bleach and dye your wig
All of these factors may affect the wigs service life. So it is highly recommended that you should take good care of your wig properly. The more care and maintenance you put on your human hair wigs, the longer it will last.
How To Make A Human Hair Wig Soft Again?
Human hair wigs might loose the shiny and beautiful curls over time. So more maintenance need to be put on your lace front wigs to prolong the life. Here are some steps on how to make your wigs soft again:
Step 1: Pre Wash Your Wig
Give your human hair wig a conditioning treatment. Apply natural oils such as Moroccan Argan Oil, Extra Virgin Olive Oil or Grape-Seed Oil. Apply some oil or leave-in conditioner for about 30 minutes with a shower cap.
Step 2: Wash Your Wig
Wash your wig with some good quality moisturizing shampoo and use your fingers to clean your scalps between tracks gently, then rinse it thoroughly.
Step 3: Apply Some Conditioner
After washing, pls remember to apply some moisturizing conditioner to the top to end of your wig. Use a wider-tooth comb or fingers through your hair gently to detangle it.
Step 4: Do Deep Condition
Apply deep conditioner for about 15 minutes or more. Use a shower cap to help trap in heat which aids in the conditioning process. Once conditioned, rinse it thoroughly, use fingers to untangle and squeeze the excess water out .Comb out the hair and allow it to air dry for approximately 15 to 20 minutes. Apply a moisturizing product along the entire length and apply extra to the ends.
Step 5: Dry Your Wig
Blow dry your wig with a low temperature setting. Then style your hair with a flat iron or curling iron from the front of your head then downwards to the end to get a perfect look.
Step 5: Tips When You Sleep
If you wear a wig while sleeping, lay the hair flat against your head and pin or tie it into place. Then, wrap your head in a silk or satin scarf. This will keep your unit in place and from tangling.
If you are not deciding what quality wig to choose? Why not check our website freely. We have all types of wigs and different hair textures available. Top quality, fast shipping and nice service, I believe you will fall in love with it.
Do you have any other tips to make your wigs soft again? Pls comment below freely to share your experience.