Tinashe Hair Honest Review
This is a unit from Tinashe Hair, this is a 13×6 lace front wig, it's 24 inches long 250% density and it is a water wave texture. This unit is true density, true length and the texture is absolutely gorgeous.
The best part of this lace wig is it came pre-plucked to perfection, this is the best pre-plucked wig I've ever seen, very nice and natural. So this is a unit that I co-wash and let it air dry overnight. I did go ahead and bleach knots to give it more of a natural look and this is a medium cap size which fits me very nicely, you can also see the pre-plucked hairline is absolutely stunning.
Look at me how to install this wig:
This unit is coming from Tinashe Hair. I'm only familiar with this company because they sell hair bundles, now this is the first time I've received a wig from this company. Just to start off, I'm super impressed by this unit. This unit is 13×6 lace front wig, it is water wave texture virgin human hair and the unit I have on is 24 inches, it is 250% density which is the largest density.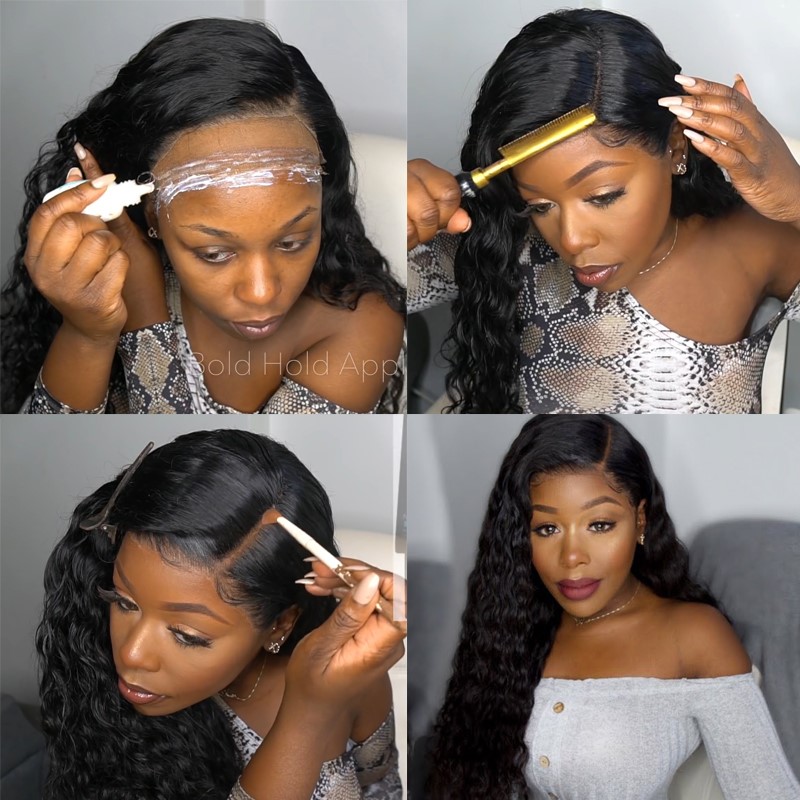 This is the first unit that I've received from a unit that was pre-plucked to perfection, they pre-plucked this unit so good, I was super impressed. I absolutely think they do a super job on the hairline. I've never received a unit from a company that's so good when it comes to pre-plucked. So I could give them a double check plus on the unit. Like I've said I never received any of their hair, I was familiar with this company because I know their hair bundles come pretty good, so I want to give them a try as far as the unit. This is a true water wave texture, the hair was a nice thick density. I'm so happy that they sent me this unit, but I almost wish I would get it in the summer time just because it's super nice. I did put a little bit of styling products, I just put a cantu leave-in conditioner and put into the hair after I co-wash it, because I really want my curls to be more defined. This is the true pattern of the hair when the hair went dry fully. This is installed with a bold cap method, I think they wavy holds pretty well. I did do baby hair magic on the perimeter and I did bleach knots for this unit because it is pre-plucked so good that I need to make s step to pre-bleach the hairline.
All in all, let me know what you think down below, length is to true to length 24 inches, density is true density 250% density. So I can say honestly and truly this company has going on this wig is really really nice wig, and I actually want to try their bundles too because I'm super impressed by this hair, I do feel like a little bit of tangling, but all of wavy hair would get tangling a little at the nape of area. Other than that, the hair holds curls pretty well. All in all, I think this wig is super pretty, let me know what you think down below.
Welcome to share you opinions on Tinashe Hair.