If you are new to lace wigs, are you mad at the crazy curly hair look on your head in the morning time? This is a question that most of our customers asked. This video will tell you how to define your curls and make a wet look with curly wig, hope this will be helpful to you.
The wig in the video is Tinashe deep wave 13×6 lace front wig 24 inches. It has been wearing for about 3 weeks and she got so many compliments, and this is probably one of the best curly wig ever. There is not very much tangling, just a little big shedding which is normal for curly hair to shed. Here are the steps in detail on how to define the curls.
Hair Products: Coconut curls conditioner, A spray bottle, mousse, bio silk therapy and a paddle brush.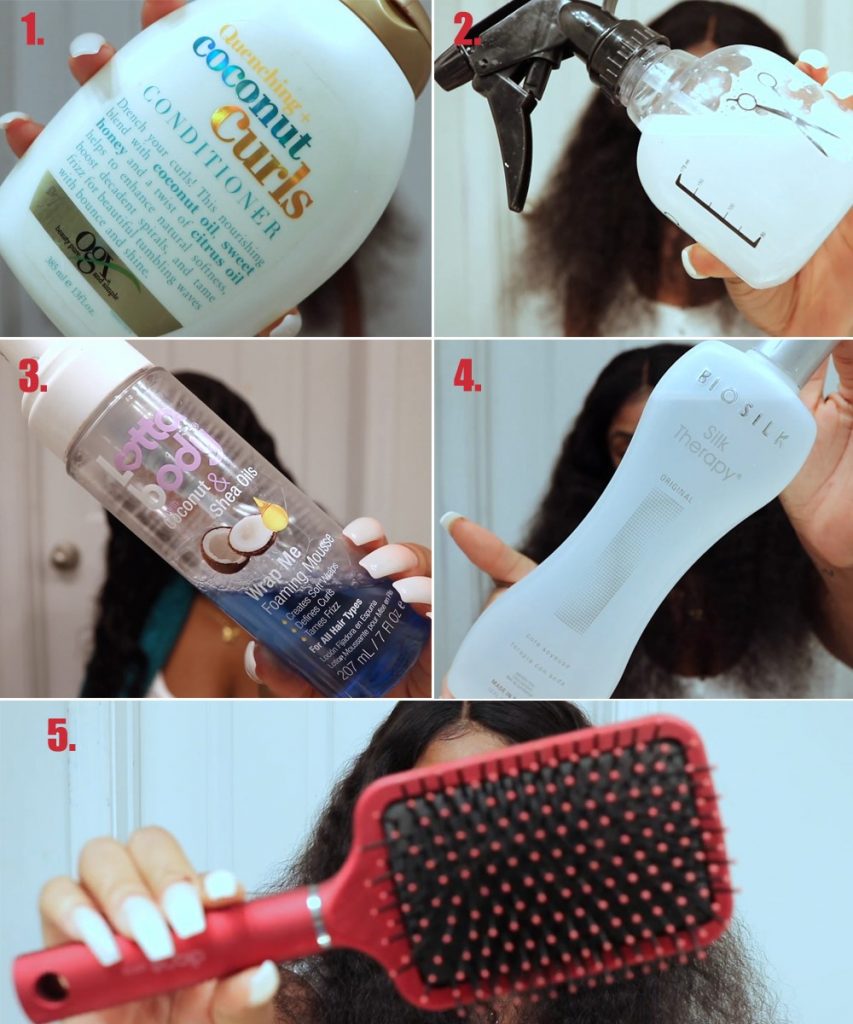 I recommend to get a towel because you have to wet this hair to get the wet look. This is the look of the wig hair comb out, it looks so soft and thick. Mix some conditioner with some water into a spray bottle and just shake it up, then spray on your hair little by little with your paddle brush comb your hair till all of the dry hair is wet throughout. Look at the beautiful curl pattern of the hair, it's really good quality curly hair wig.
Then apply some mousse. I usually put a lot of mousse on my hair because I really want my curly hair is extra defined.
After that, I scrunch with my hand, just gather the hair at the bottom and push it up just to make the curls pop a little more.
Finally, I put a little bit biosilk on the hands then run your fingers throughout your hair gently, this will give your hair a shiny look and it smells really amazing.
Yes, let's get the final look. It looks good, refreshed, hydrated, it gonna look even prettier when it is a little dry. That's the super pretty wet finish look. Hope you will like this look.
If you are interested in this wig, check tinashehair.com to get more details about wigs. Tinashe hair provides all kinds of human hair wigs in different texture, hope you could find a perfect one for yourself.