Human hair wig is a good choice for some women to achieve a beautiful look day-to-day. When wigs serve us well, we also need to take good care of them to make sure it is fresh, soft and last longer. Daily maintenance is necessary. Meanwhile, how do you usually store your wig if you are don't wear it? Proper store methods can keep your lace wig in good state and extend the hair life.
How to Store A Wig?
Keep Your Wig Clean
◆ Wash your wig if you have been wearing your wig for a while. As we all know, the dirt and sweat on the wig will make the wig tangle easily, so keeping it clean is essential.
◆ Follow the instructions on the shampoo and conditioner bottles when washing your wig. If your hair is curly wig, pay attention to choosing the shampoo and conditioner specially for curly hair. Please wash the wig with temperate water.
◆ Put your wet wig into a clean towel, squeeze the excessive water, pls don't rub your wig aggressively, just press it and remove water off gently. Remember, pls don't blow dry, hang it, or place the wet wig in direct sunlight as this can stretch the cap and damage the fibers.
◆ Use a wide-tooth comb to detangle your wig. Small knots or tangle on the wig for a long time will damage our hair. Please use a wide-tooth comb to brush your wig from the ends then upwards. For human hair wig, you can also use a little conditioning spray, this will make your wig look soft and shiny. Make sure the spray dry completely before storing your wig.
Storing Your Wig With A Plastic Box or Bag
◆ Fold your wig in half from ear to ear. If your wig is a little short hair, you can turn it inside-out instead. If it is long straight hair, you can just braid the ends of your wig into four to six sections to prevent it from tangling.
◆ If your wig is body wave or some curly hair, you'd better choose a hairnet to put your wig in so that the wavy and curls can be in good shape.
◆ Put your wig into a plastic conditioner or bag. You can go to your beauty supply to purchase some bags to store your wig, then put into your closet. Some of wigs comes with a designed box or silk bag, if so, just store it into the original bags.
◆ If you have many wigs in store, you can also attach label on the bag to distinguish them.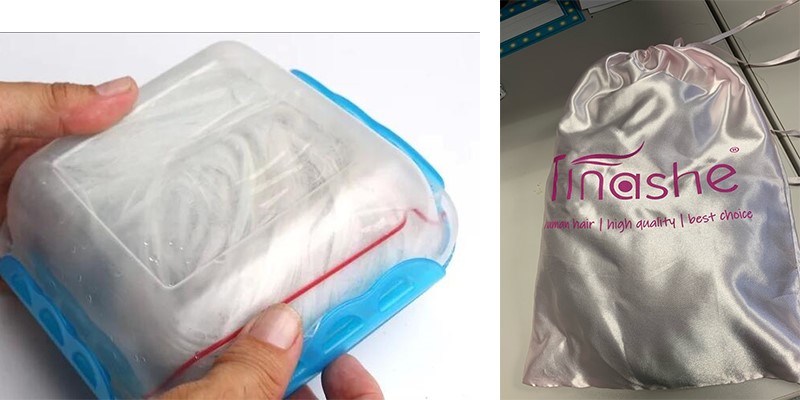 ◆ Purchase a wig stand from your beauty supply store. most of the wig stands are made of metal or Styrofoam. Just invest one as your preference. Please pay attention to the wig stand size to ensure your wig fits well.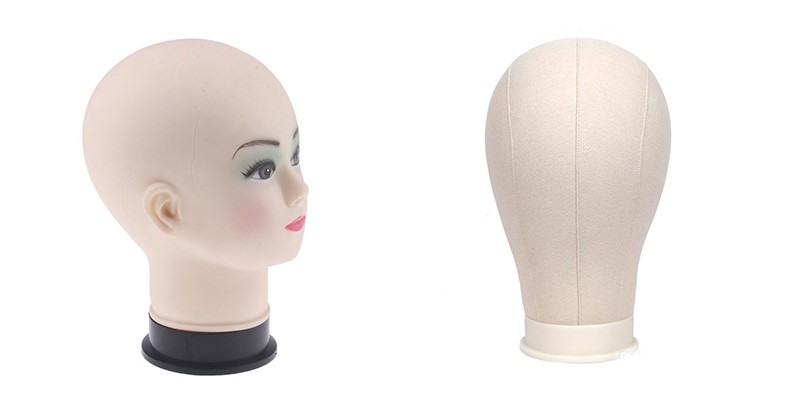 ◆ Place the wig you use most often on a wig stand or mannequin head, this way to store your wig will help it keep in good shape and style.
◆ Choose a storage area to put your wig in, make sure this area is dry and without direct sunlight. Closet is a good choice to store it, dark and clean area will prevent your wig from fading.
If you are not familiar with the methods on how to store your wig, hope this article will help you a little.