Curling our human hair wig is an important step to help us achieve a lustrous and gorgeous look. Maybe you will be bored with your normal hairstyle every day, so take your rollers or curling iron to get a new look.
Here we will introduce some steps to curl your lace wigs without damage.
In general, you can apply flexi rods or curling iron to curl your wig. Of course flexi rods is a rather safe way to get a different style, while there are still some occasions that curling iron is needed.
No matter what method to curl your lace front wig, detangle your human hair is the first and essential step. Brush your hair with wide-tooth comb at the bottom of the hair and move up to the root and make sure there is no knots.
How To Curl Human Hair Wigs With Rollers
Use hair clips to section your hair. Simply place the roller at the end of the strand and wind the hair around it, rolling the roller and hair toward the base of the wig.
As your wig is made with real human hair, apply heat to the rollers with a hairdryer. Leave the tool on a warm setting level.
Then you can remove the rollers off your wig. Comb your wig with fingers to give a realistic and beautiful look.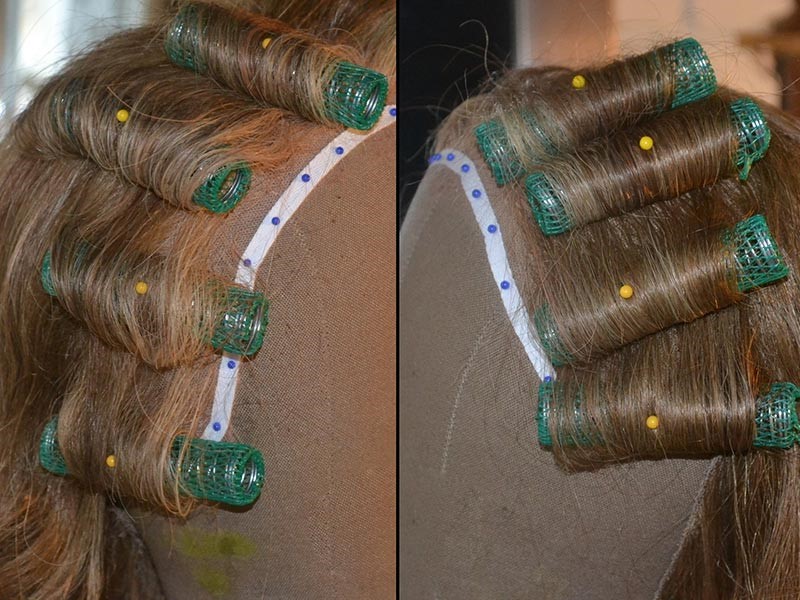 How To Curl Human Hair Wigs With Curling Iron
To protect your human hair wig, apply a heat protectant spray and distribute it evenly throughout each section of hair before applying heat.
Divide your hair into several sections, apply a curling iron and start with a lower temperature. For a curling iron, 180 degrees Fahrenheit is a good starting point. For a flat-iron, 250 degrees Fahrenheit should work.
Take a small section of your wig and wrap the Brazilian hair with the iron, hold the hair curling about 10 seconds then release it to your hand and tie it up until it is cool. Repeat this step with the rest hair of your wig.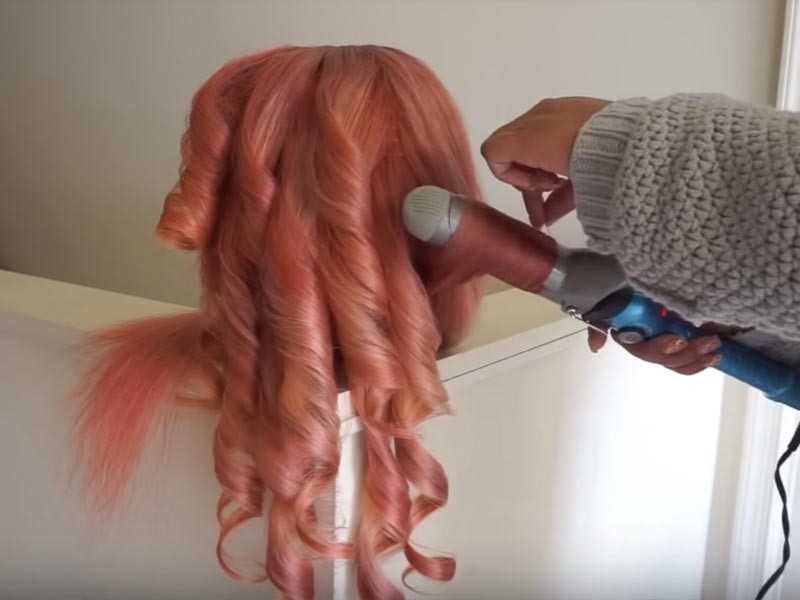 Notice: Please make sure your wig is fresh before curling, wash your hair with shampoo and conditioner and let it dry completely, never curling wet hair, which might cause hair burned or fried.
A head protectant is needed before curling to protect your wig from damage.
Don't heat your wig too long, just keep each section hair around the iron for about 10 seconds.
Be as careful as possible when curling your wig and avoid your hands touch the hot iron.
Hopefully these steps on how to curl your wig without heat damage will help you style your wig properly.