Short bob wigs human hair is the perfect style for black women who are interested in a short, clean cut pixie hair style. Bob wigs short hair can be silk straight or curly or wavy. Short human hair bob wigs are also very suitable for hot summer. The length may be shorter, the curls are more natural, super stunning, and it is full of goddess sense no matter from any angle.
tinashehair.com has many types of short bob wigs for black women, the price is from $60- $100. It's very cheap. Tinashe short bob wigs have good quality, no-nonsense and excellent value for money. So more and more black women prefer to wear short hair bob wigs to create a stunning and natural look.
For short bob wigs human hair, we have full lace wig,13×4 lace front bob wig and 13×6 lace front wig. The lace of lace front wig is only attaching the front edges of the bob wig. But the lace of full lace bob wig covers the entire head, so full lace wig short bob wig is very breathable, lighter, and comfortable on the head in hot summer. But the price of full lace bob wig is higher than lace front bob wig. So, if you have enough money, full lace bob wig is the best choice. For those people who want to do a deep side part can choose 13×6 lace front wig bob wig or full lace bob wig, it looks very natural and perfect.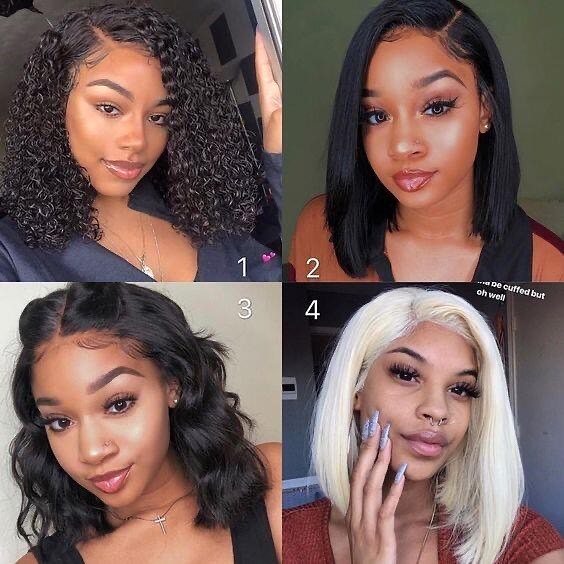 Honey blonde 613 color is popular for stars and other celebrities. We have 613 blonde full lace bob wig and 613 blonde 13×6 lace front bob wig. Besides 613 blonde color, we also have colorful bob wig, such as Rose Red, Pink Orange, Lime Green, blue, 1b/ 613, etc. Colorful bright colors are perfect for summer. The bright colorful color will draw attention, making you more stunning,
graceful and attractive.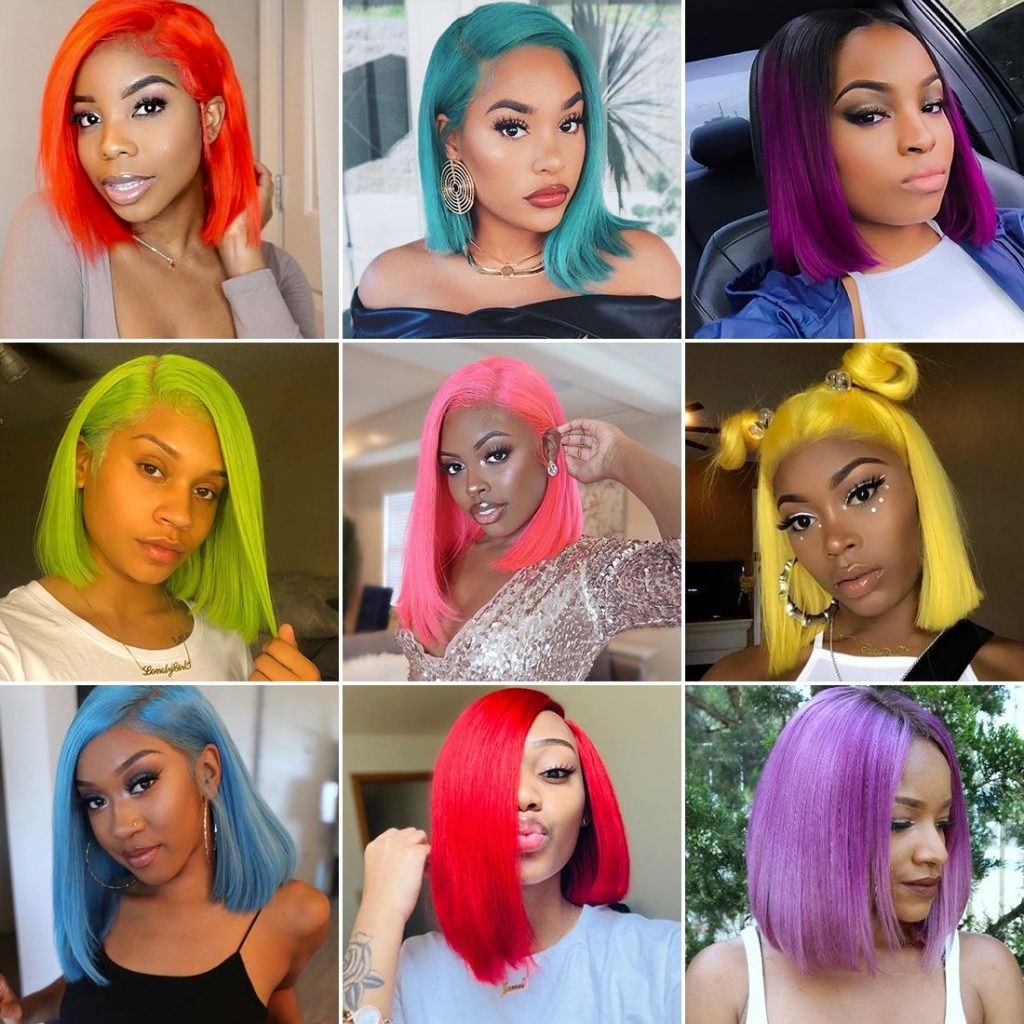 Click here to get a perfect colorful bright bob wig:https://www.tinashehair.com/product/colorful-lace-front-short-bob-straight-hair/
We have lace front bob wig with bangs, we also have free part, middle part, and side part bob wig. You can choose a wonderful hair style according to your face shape or liking. It will absolutely slay your beauty.
We have lace front wig bouncy curly water wave short bob wig, straight hair side part short bob wig, short wavy wave bob wig, short straight hair bob wigs with bangs and short human hair wigs straight side part Pixie cut lace front wigs, etc.
Why choose human hair short bob lace front wigs?
The pre-plucked lace front bob wig aligns the hairline from ear to ear coverage perfectly, making it supernatural like your own real hair. There are 4 combs in the short bob wig at the front, side and back, which can secure your bob wig on your head. It is very convenient to install and move off when you sleep or wash the wig, easy to take it off and put on rapidly. So short bob wig is perfect for beginners or those women who don't have enough time to maintain their hair.