The Headband wig is a kind of wig, and its material is similar to headband. It is used headband to fix the wigs, not clips or fasteners used to fix other kinds of wigs. Headband wig refers to a wig with a headband, which makes the whole wig look more realistic and charming. Therefore, the hair is elastic, shiny and soft. Good-quality human hair headband wigs natural and cozy hairline can enhance your aesthetic feeling. Human hair headband wig might be a brand-new fashion design this year. It is an elastic ice silk headband attached to the wig (very flexible and not heavy). Instead of lace, no use of gel or glue, it also allows you to form a bun or high ponytail to expose your own hairline. You can also wear other patterns/to colors cover the original black headband that suits your personal taste. It has a regulable straps on the back and four clips sewn inside, so you can wear them without glue or any other adhesives. Here are some fascinating ways for you to work with your headband wig.
Straight hair.
Some ladies will look for easier ways when deciding which wigs to purchase. One of the easiest, but also the most effective, is to wear a headband wig straight hair. There is no doubt that we are talking about one of the most common models you see around you. Nevertheless, it should be said that we are not talking about a cliché that women buy only because of lack of creativity. On the contrary, we can say that this is the most comfortable one you will encounter. So, don't irresolute just have a try. It's definitely worth your time.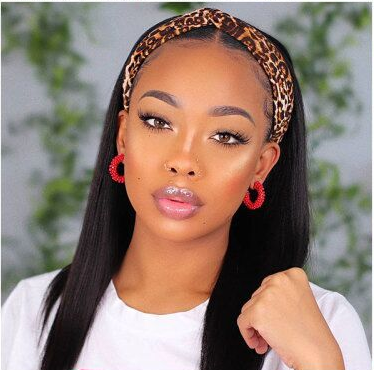 Curly hair.
Supposing you have a straight headband wig, you can curl the hair with professional curler and make it as furry as possible to make a romantic hairstyle. Exquisite curly hair and printed headband can create a retro atmosphere. You can stylish this hairstyle and go to the beach, could make you be the most shining star in the crowd. You can also buy curly hair headband wigs. There are many good-quality headband wigs for you to choose from, regardless of texture, length, and color, such as water waves, curly hair, body waves etc. They not only don't need any glue, clips, or combs, but also look more at ease than normal lace wigs. More significantly, because of the machine-made wig cap, the headband wig is cheaper and more affordable than the equivalent lace wig.
In the past few decades, curly hair was thought out of fashion, and straight hair was a fashion. Nevertheless, times have changed, and people began to embrace their beautiful curly hair, even making them look more elastic and plumper.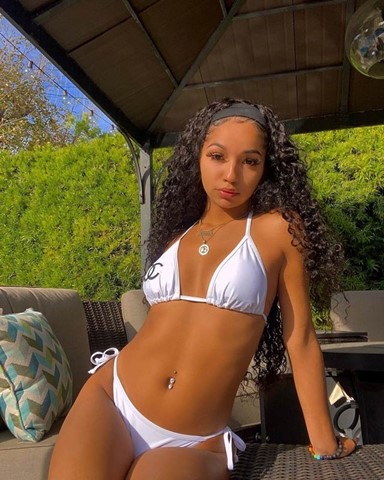 Side braid.
We must say that for some people who wear headband wigs, side braids are a desirable choice. It can let your hair away from your face, but still give others a sweet and uncomplicated appearance. We believe you will be fall in love with totally enjoy the side braid headband wig.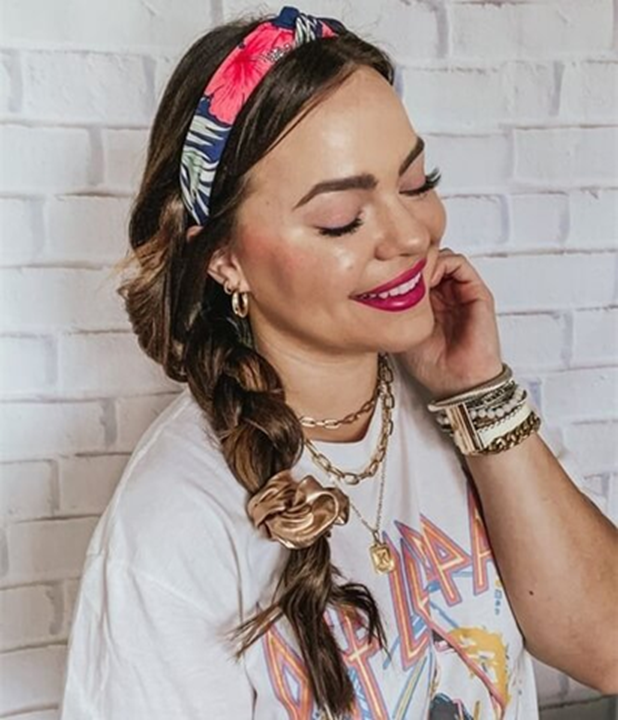 Double buns headband wig.
If you want to find a lovely hairstyle for your headband wig, you can first divide your hair into two ponytails, then roll each ponytail into a bun, and finally fix it with hair ties. How beautiful and energetic! In addition, double bun is a youthful hairstyle, especially for those with round faces.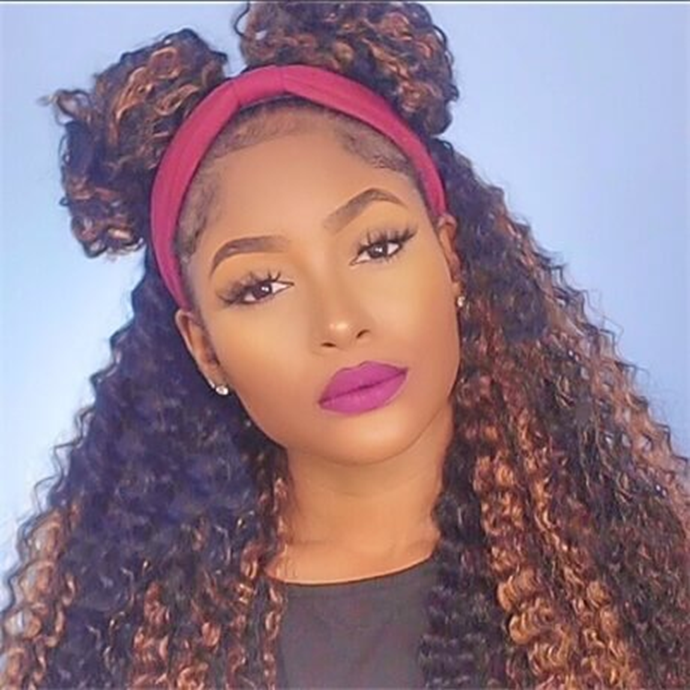 Low ponytail headband wig.
Low ponytail is perhaps the easiest of all ponytail styles. It can give you a delicate, smooth and sexy appearance. These are very functional and familiar among women who often go to the gym. Low ponytail with headband keeps your hair away from your eyes and helps you focus on training. In this way, your hair won't be stained by sweat. As everyone knows, many female athletes like low ponytail with headband, which is convenient and practical for sports. This is because it can reduce the friction between air and hair. Headband can prevent bangs from entering eyes and sweat from flowing directly from hairline to eyes and face without doing many things. Consequently, please try to style a low ponytail with a wig. All in all, they are convenient to wear and do not need glue. They are very amicable for beginners who have never tried human hair wigs before. So far, it is the favorite of busy mothers and female athletes.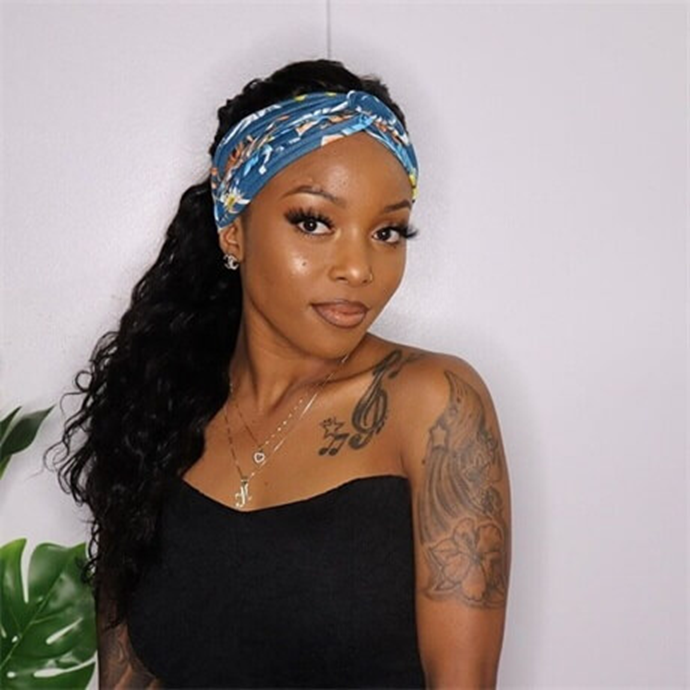 Headscarf could be customized with pleasure.
We all aware that, there is no shortage of headband choices, and there are few mistakes one. For instance, cloth headband, knotted headband, turban headband, padded headband, scrunchie headband, etc. You can try different headband and different styles on the headband wig. Such as, you can choose a shiny headband to get a distinctive style.