Are you prepared for a new hairdo now that spring has arrived? Do you wish to buy something for yourself to make you appear fresh new? Then you must go to Tinashe Hair, our official website. We've compiled a list of some of Tinashe's best-selling wigs, so you won't be overwhelmed while making your selection. For additional details, continue reading.
Let's look at the benefits of choosing Tinashe Hair before we show you their stylish wigs.
What real human hair wigs are the best?
Nowadays, wigs appear to be increasingly common. Also, there is a big market for human hair wigs. They are created from collected human hair, so they feel, look, and behave just like your own hair.
Not always the highest quality or most costly, but rather the ideal wig for you, are the greatest human hair wigs.
Another way to say this is that not everyone needs wigs made of the finest real human hair. Some people just cannot afford it or do not enjoy spending a lot of money on hair that is changed out each month.
So, in my view, the "best wigs" you can get could take into account your demands, the cost, and the quality of the hair.
About a thousand brands of hair are available on the market nowadays. It might be difficult, especially if you're just starting out, to find a wig brand that is trustworthy online.
What makes Tinashe Hair the right choice?
China's most well-known online wig brand in the current hair business is Tinashe Hair. They have established a strong reputation and gained a lot of popularity by providing economical yet high-quality hair.
It comes out that Tinashe Hair company has a factory, allowing them to decide what kind of hair they sell.
It is noteworthy that they first built their stellar name by selling on AliExpress and Amazon. This business has evolved over the years and now offers clients an even better purchasing experience on its own e-commerce website.
In order to meet the needs of the consumer, they provide a highly diverse choice of items. Together with certain traditional and contemporary human hair wig styles, they also provide particular weave bundle sets.
On the website, you may get HD lace frontal wigs with straight, curly, or wavy textures, glueless wigs, lace closure wigs, as well as headband wigs and U/V part wigs. There are many different textures, lengths, and colors available for the hair.
Given the variety of options they offer, you will certainly find what you're searching for. They provide their customers high-quality hair at an affordable price.
I. An array of wig styles.
Each person is unique, and they each have different personalities and tastes. As a result, Tinashe Hair creates a range of wigs to satisfy the diverse demands of its clients, including lace frontal wigs, glueless HD lace wigs, headband wigs, V/U part wigs, reddish brown wigs, lace closure wigs, highlight wigs, honey blonde wigs, etc. The wigs may be chosen based on your requirements and preferences. According on your requirements and tastes, you may pick the best wig.
II. 30-day returns are permitted.
Tinashe Hair also provides a 30-day refund policy to ensure client satisfaction. Within 30 days of the date you receive all things, online orders made through.tinashehair.com are available for exchange and refund (gifts excluded). Within 24 hours of receiving and reviewing your returned package, refunds will be executed. After a few days, refunds will be sent right to your original payment account.
III. Buy now, pay later.
Tinashe Hair further provides "buy now, pay later" options like Paypal, ZIP, Quadpay, Sezzle, Afterpay, Klarna, etc. to enable clients to purchase the things they desire even when they are on a tight budget. Consumers may easily pay for the wig of their choosing every two weeks by dividing their payments into 4 or 3 interest-free instalments.
IV. Quick and free gifts.
Usually your order will be shipped within 24 hours after order confirmation except weekend and holiday.
America 2-4 working days.
Canada 3-5 working days.
Europe 3-7 working days.
Australia 3-7 working days.
Africa 5-8 working days.
V. Natural, 100 percent human hair.
To give you a more authentic appearance, every wig offered by Tinashe Hair is produced from premium real human hair wigs that are tangle-free, shed-free, and extremely silky. Most significantly, you don't need to be concerned about Tinashe Hair's products' level of quality. In order for our clients to enjoy wearing wigs more, we always work to supply them with wigs of higher and better quality.
The most popular human hair frontal wigs are here for you.
Let's look at some of Tinashe Hair's best-selling lace frontal wigs after learning about its benefits.
360 Lace Frontal Wigs Body Wave Human Hair With Baby Hair 180% Density.
One of Tinashe Hair's top sellers is the lace frontal wig. In order to offer you a more authentic appearance, this wig is created of undetectable Swiss lace, which is more translucent and integrates well with your skin. Also, it is a pre-plucked wig, giving you a hairline that appears incredibly real.
Also, this wig has a body wave texture, which is incredibly lovely and alluring, particularly for women who dislike textures that are too curled.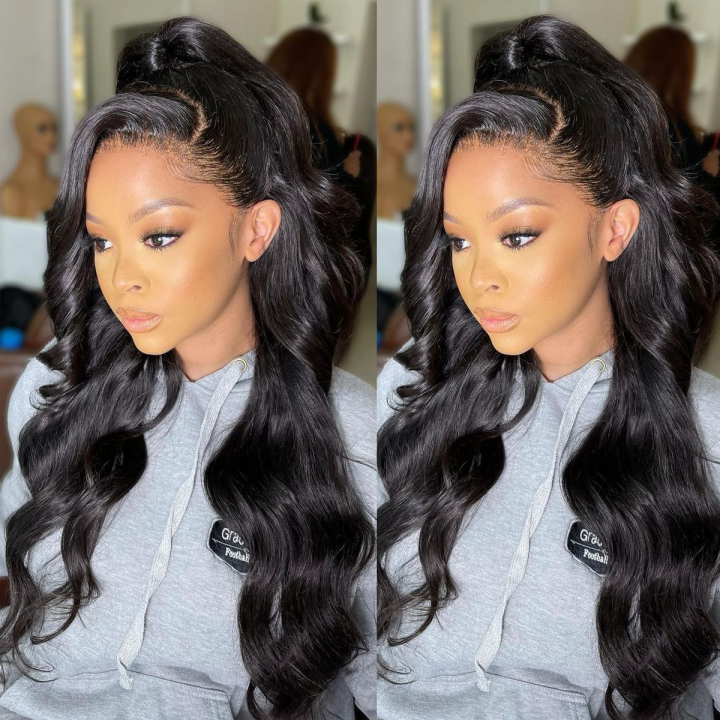 Ombre Highlight Brown With Dark Roots Balayage Body Wave 13×4 HD Lace Frontal Wig.
A lace front wig is the best option if you want a lace wig that offers you a natural appearance and is reasonably priced. Your appearance will be especially natural thanks to the 100% human hair used in this lace front wig, which is also tangle- and shed-free.
This wig's attractive and good-looking ombre highlight brown shade may also make you appear exceptionally alluring and refined. It will undoubtedly be your best choice if you are still undecided on what hair colour to alter.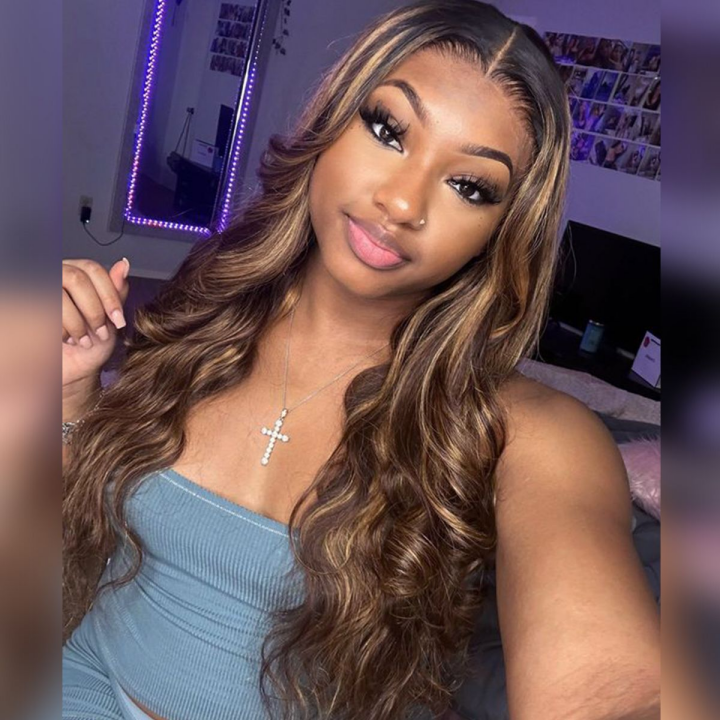 Throw On & Go Glueless HD Lace Front Wig Deep Curly Short Bob Wig.
A short hairpiece with a trendy appearance and natural feel is the Tinashe Hair short glueless hair wig. Naturalistas seeking a more authentic protective style would love its natural, curly texture. Also, people who want a simple and fast look will love the short length.
100% Remy human hair was used to create this superior wig. Remy hair is easier to maintain, more natural-looking, and assures that the style will remain for many years because it is delivered with the hair cuticle still intact. The glueless cap design offers a simple fit and enables you to customize your hairline.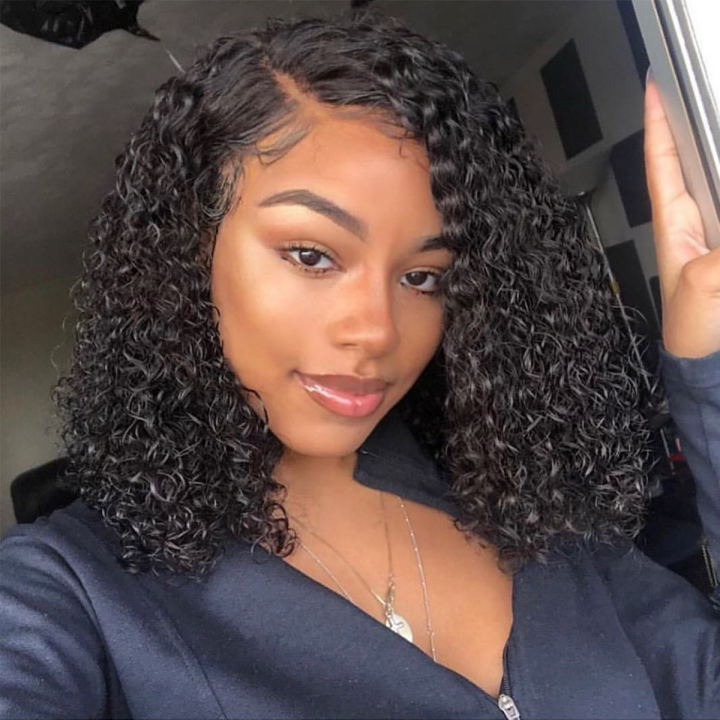 Deep Curly Wave Human Hair 360 Lace Frontal Wigs With Baby Hair 180% Density.
The Tinashe Hair lace-front wig with baby hair is certain to be a hit because lace-front wigs are so trendy.
Baby hair is wrapped around the front of the cap on this hairpiece, giving the hairline a smooth appearance. Also, you may customize the fit as needed for optimal comfort thanks to the useful adjustable straps on the back.
The 100% human hair structure and lace-front design give the hairpiece a genuine appearance, and with the right maintenance, the wig will endure for years.
You are likely to find one that fits for you because the hair is also offered in a variety of hues to suit your own preferences.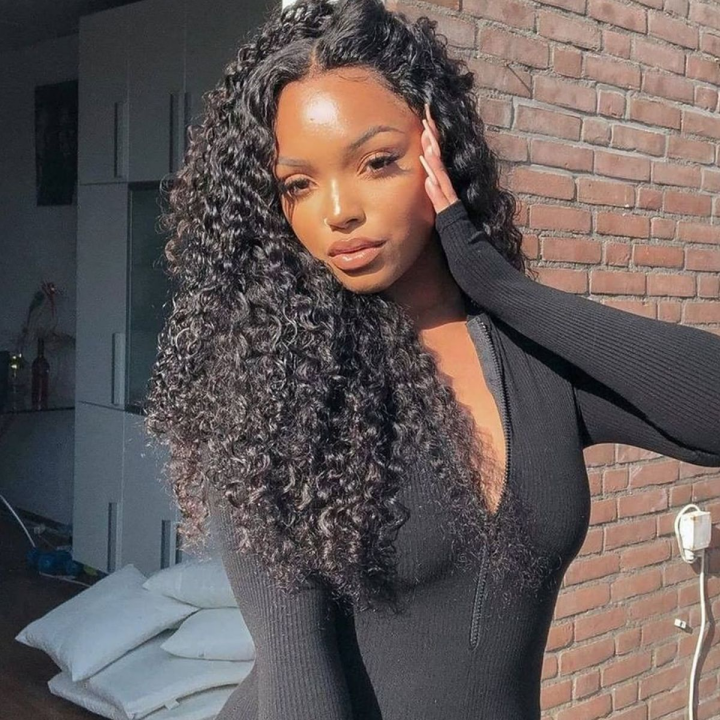 Reddish Brown Water Wave HD Lace Frontal Wig 180%.
Do you remember feeling a connection to this wig the instant you saw it? This lace frontal water wave wig in a shade of reddish brown is made entirely of human hair, is incredibly silky, does not shed, and may give you a distinctively genuine appearance. Moreover, you may style, bleach, colour, perm, and other similar treatments on it just like you would your real hair.
The reddish brown hue of the wig also has the ability to generate feelings of warmth and intimacy. In addition, this wig's special texture is rather lovely, which may help individuals seem particularly sophisticated and attractive.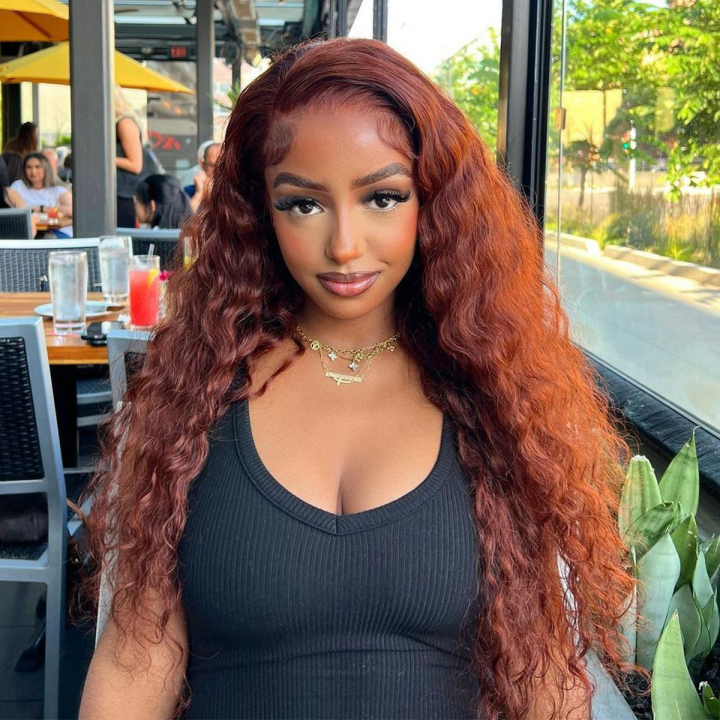 Bottom line.
It might be difficult to get the most amazing frontal wig & hair extensions for oneself, but Tinashehair.com is here to help. Tinashehair.com offers the greatest human hair wigs, bundles and extensions. You can select one of them based on the size, shape, and other aspects of your face that were mentioned before. Why are you holding out? To alter your lifestyle, go get the greatest wigs.