You intend to purchase your first wig in 2023, then. Wigs may be a terrific option, whether you're a novice just getting started or you're searching for a simpler and more comfortable alternative to conventional hair extensions.
Yet it may be difficult to know where to start when there are so many various types and styles of wigs available. We've created this list of the top wigs for beginners for that reason.
It's crucial to get the appropriate type and style of wig for your needs if you want it to seem natural. Finding a wig that is simple to install is even more important if you are a novice.
Are you having problems choosing the perfect color human hair wig for you? For your convenience, we have compiled a list of the top 5 human hair wigs for 2023. With these 5 options, you can be certain to acquire the right appearance that will set you apart from the competitors.
Human hair wigs: what are they?
There are two sorts of wigs: those made of synthetic fiber and those made of real hair. You could be tempted by the cost of a synthetic wig, but think twice before parting with your cash before learning why investing in a real hair wig is the superior choice.
Human hair wigs are more durable.
Simply said, they appear natural because it is natural!
Similar to how you would handle your own hair, you may take care of a human hair wig.
The same love and attention that you would give to your natural hair is needed for it.
Similar to how your real hair falls and flows, human hair wigs do as well.
It may be curled, ironed, blow-dried, or otherwise styled to your preferences and is heat resistant.
Swiss lace-covered hand-tied human hair wigs are light and robust.
Do you need any more justifications to join the human hair wig trend?
What various human hair wig varieties are there?
Let's look at the many components of the wig before we discuss the different varieties of wigs.
The wig cap and the actual human hair are, in general, the two components of a wig. It's crucial to get a human hair wig with the appropriate wig cap.
Why is that? As that will be the area of the wig that comes into touch with your scalp. You won't want to wear the wig again if it's not comfy to wear!
The many categories of human hair wigs will now be discussed.
Full lace. These wigs have exceptionally natural-looking hairlines since they are made of delicate lace. The lace cap itself has elastic bands, clips, or strips for adhesives so that it may be fastened to your head. While full lace hair wigs cost more than some other wigs, they have the most realistic and natural appearance.
Lace front wigs. Lace front wigs only contain lace on the front of the wig cap, as opposed to complete lace hair wigs. The cap is a little bit tougher and more lasting since the rest of it is thicker. The hair may be parted anyway you like since the lace just covers the front.
Glueless wigs. In essence, glueless wigs have combs, bands, and straps already connected to them for installation to your head. As long as they aren't excessively tight or slack, these straps may be adjusted to the desired tension. Manufacturers differ in terms of the quantity and placement of the combs inside the wig. The sorts of glueless wigs depend on whether or not lace is used. The lace wigs come in lace frontal, full lace, and lace closure varieties, depending on the size of the lace. The likes of headband wigs, T-part wigs, and U-part wigs are laceless yet glueless examples.
Customized wigs. Custom wigs are made specifically for the specific wearer, as the name implies. You may customize the wig to fit properly by selecting the size of the scalp, the crown areas, the kind and length of the hair, and more.
Weft cap. The weft cap wig, sometimes referred to as a capless wig, is a popular among wig wearers. These wigs are lighter and allow for greater airflow since there is more room between the wefts and the hair is less thick.
Now that we are aware of your thoughts… The hair, what about it? You didn't believe we would ignore that detail, did you? Read on to learn more.
What various hair kinds are there in human hair wigs?
Chinese, Brazilian, Malaysian, Peruvian, Indonesian, Indian, Vietnamese, European, African, and more varieties of human hair are used to create wigs.
Every one of them has a unique set of feature, benefits, and drawbacks.
High denier Chinese hair keeps styles quite well after being styled. It's quite durable and pretty straight.
Indian hair can be curled and other styles because to its thick, silky texture. Moreover, it has a lot of natural luster.
Brazilian hair has a strong, gritty texture that is fairly thick. It has an excellent gloss and can be fashioned into many different forms.
Peruvian hair is elegant and delicate. It has a lovely bounce and flows well.
Moreover, phrases like Remy hair, non-Remy hair, and virgin hair will up when you search for human hair wigs. The best human hair available is called remy hair. The cuticles all face the same way, and it has never undergone chemical treatment. The least tangling and matting-prone hair is this kind of hair!
Human hair that has not been aligned at the cuticle is known as non-Remy hair. Natural hair simply denotes that no chemical processing has ever been done to it! Virgin hair can exist in both Remy and non-Remy varieties; the only distinction is in the cuticle-direction.
What most closely resembles your natural hair and your requirements must be taken into consideration when choosing a hair type. In order to meet every different demand, Tinashe Hair offers a wide selection of hair.
New fashion wigs collection.
We suggest the deep wave headband wig from Tinashe Hair if you're seeking for a wig with a natural appearance that is simple to style and needs minimal upkeep.
This wig has a deep wave style that will give your hair a natural and voluminous appearance and is made of 100% virgin hair.
You may wear it comfortably and easily thanks to the headband shape, and you can style it in many ways to meet your demands. The wig is furthermore heat resistant. In other words, you may straighten or curl your Tinashe headband wig just like you would your own natural hair.
You can read a detailed info of Tinashe Hair's deep wave headband wig here if you're interested.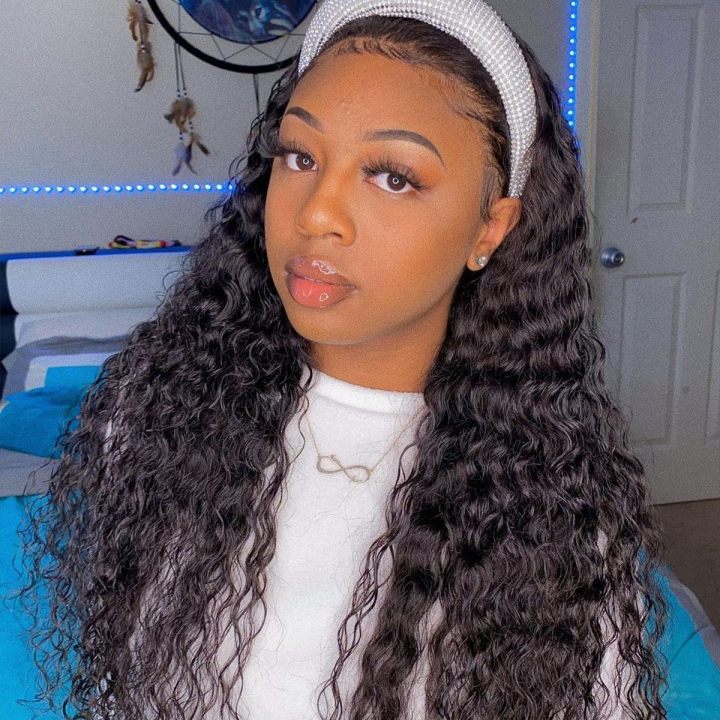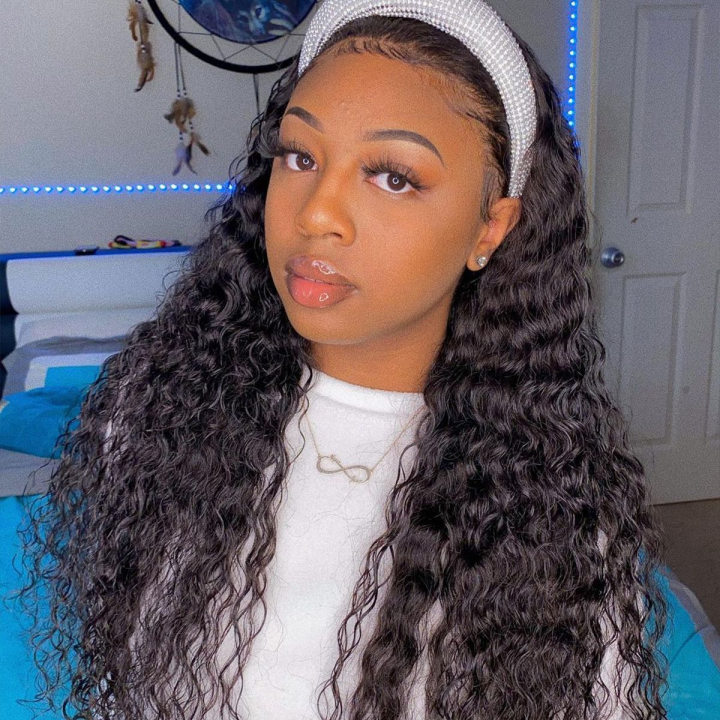 For novices, there's also the Tinashe Ombre Highlight Brown With Dark Roots Balayage Body Wave 13×4 HD Lace Frontal Wig, which has a natural appearance.
This wig, which is made entirely of real human hair, has an ombre design that will give your hair a voluminous and fashionable appearance.
This wig installs quickly and has the look of a natural hairline thanks to the pre-plucked hairline.
The bleached knots give the design a more realistic finish. You may style this wig the same way you would your own natural hair because it is composed of actual human hair.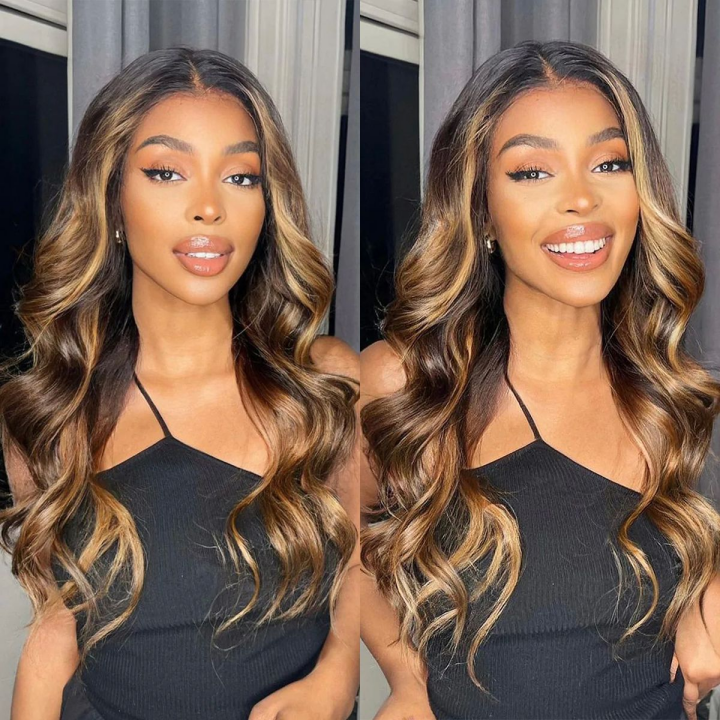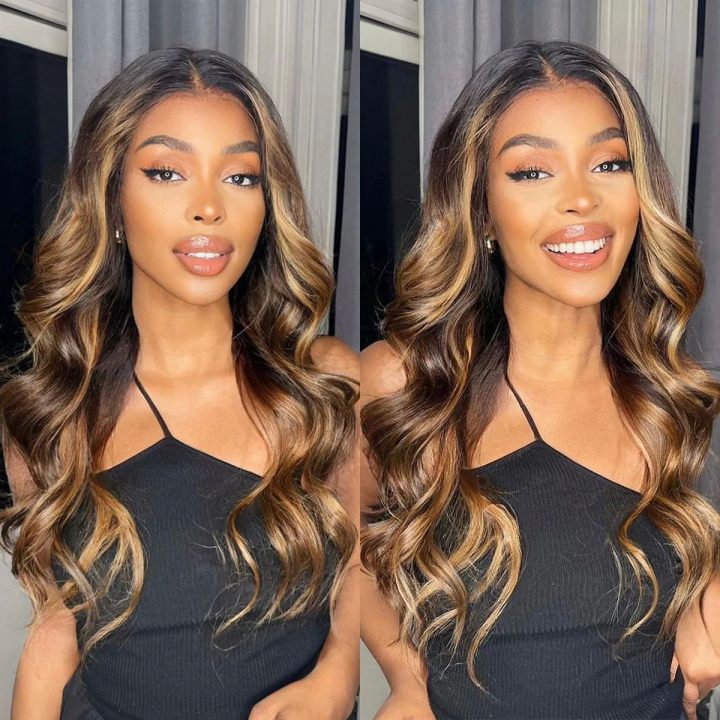 If you want to experiment with different hair colors and wig styles, the Tinashe red wig is a fantastic option.
This wig has a sophisticated crimson hue. It also needs less upkeep because it is pre-styled and ready to wear.
The body wave design of the Tinashe wig makes it simple to use and suitable for a variety of hairstyles. No matter the size of your head, the cap's adjustable straps guarantee a secure fit.
Also, the wig's deep side part lets you to alter your hairline as necessary, giving it a more natural appearance, plus the lace are undetectable.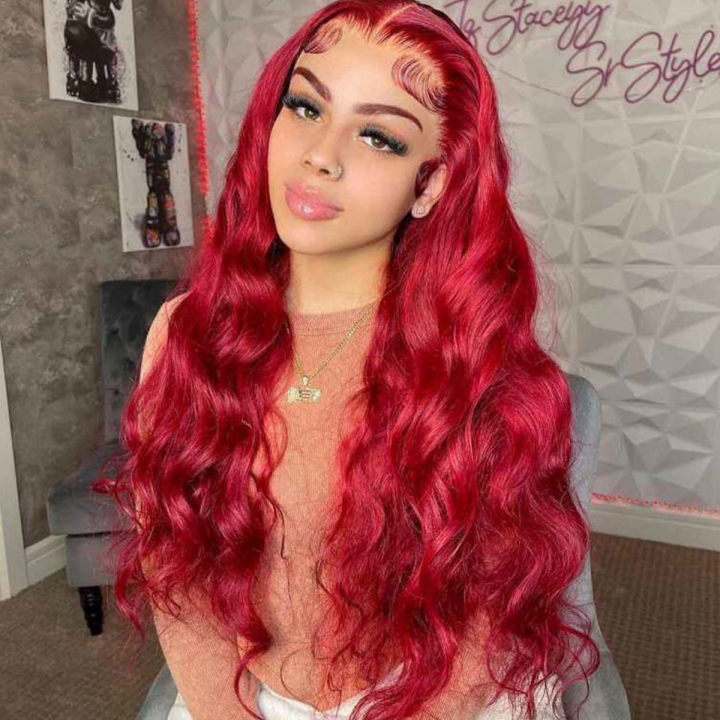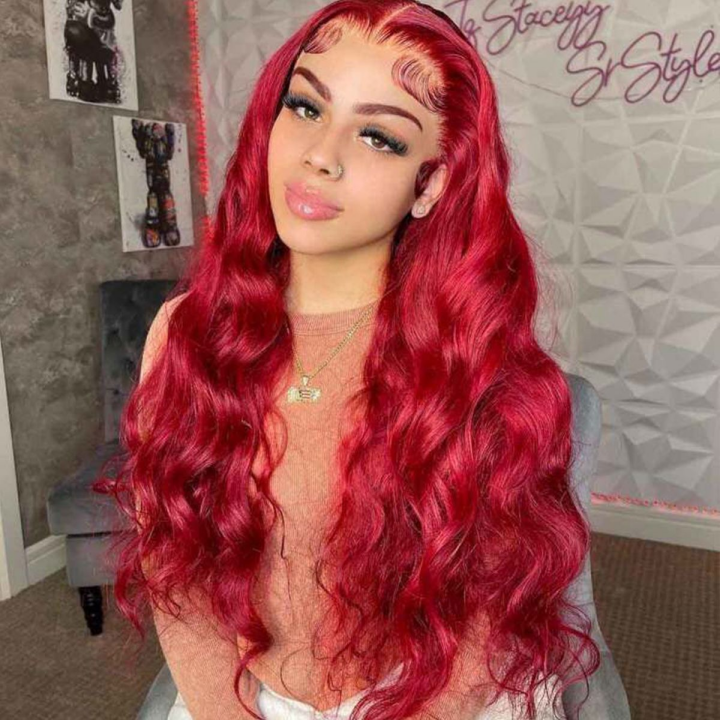 Not just the seashore may experience waves! These are a wig trend to be aware of in 2023. A water wave wig's attractiveness lies in its ability to beautifully frame your face and highlight your greatest features. They will also transport you from day to night.
Several of our best-selling wigs, including the glueless wig and lace front wig, have loose waves. These two type are both from our newest collection.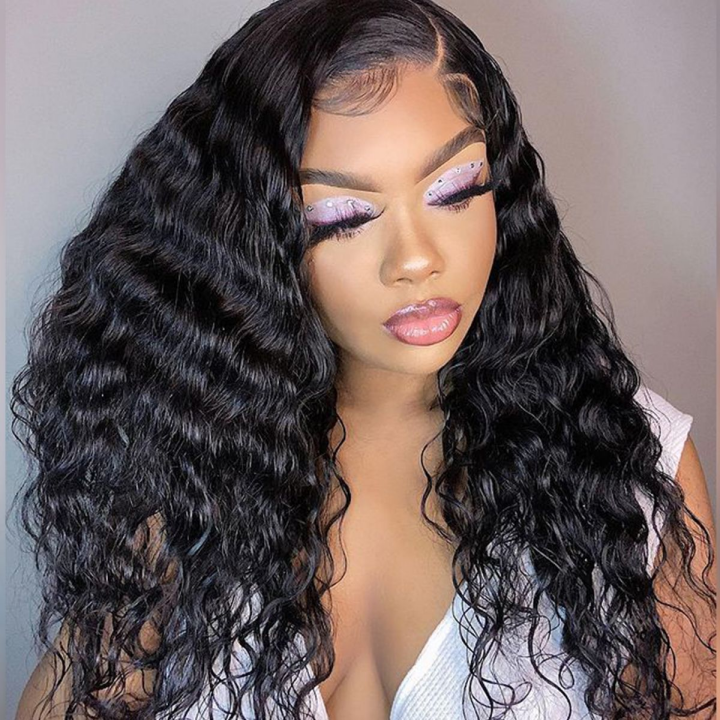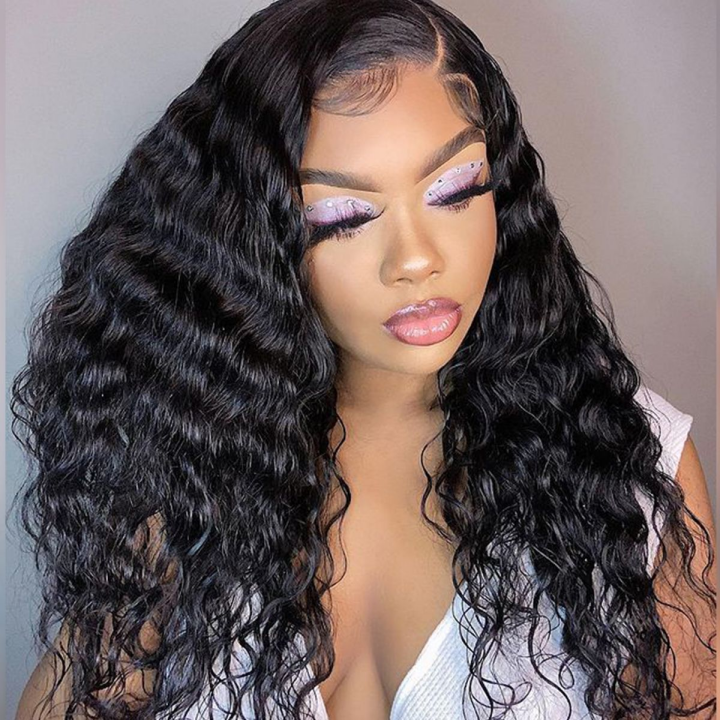 Everyone enjoys simplicity and easiness. Because of this, short wigs are fantastic and a mainstay of wig designer collections for 2023. One of our most popular styles and one that requires little upkeep is the Tinashe Hair short bob wig.
The bob wig, pixie cut wig, and short bob color wig are more short wig designs we're swooning about for 2023; they'll all make you feel like a million bucks! Just go ahead have a try.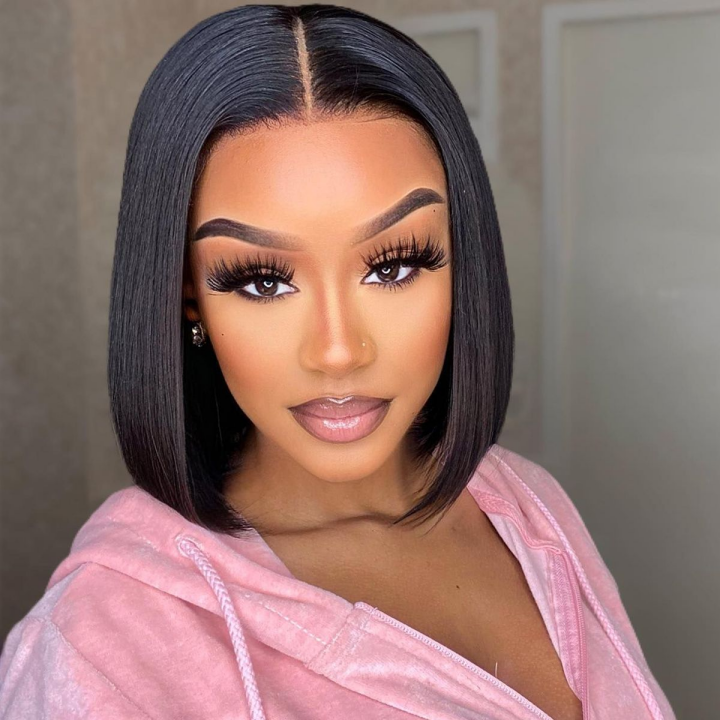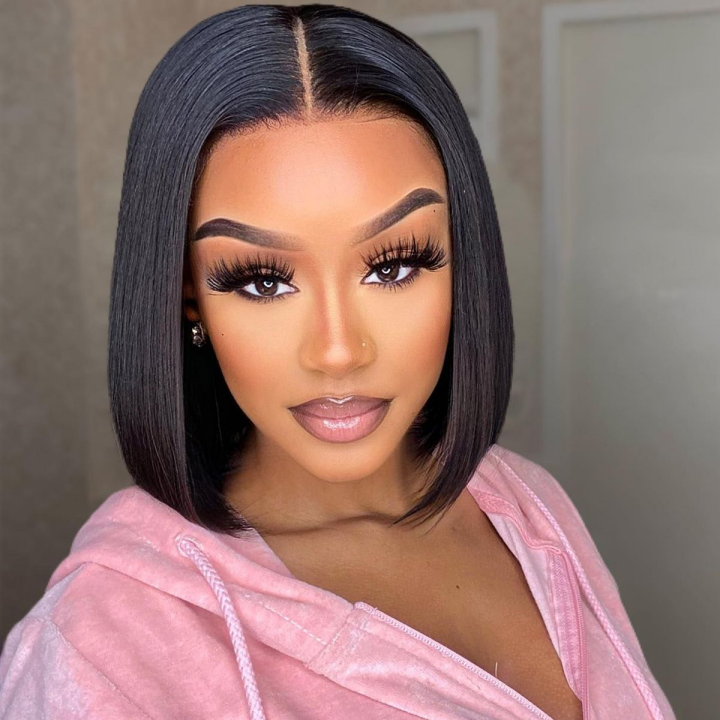 Summary up.
Would you want a new wig this season? Have you been trying to find a way to use your hair to express yourself? You may be creative with your hair in a variety of ways. Just be bold and give it a try with a full-on set of human hair wigs. It's time to let loose and have a good time now!