Hey my girls, are you a fan of human hair extensions? Do you have any trouble to make a sew-in or wig? Here is hairstyle-half up half down. It is a super cute and protective quick weave method with kinky straight hair bundles, I believe every girl needs to know how to achieve this beautiful style.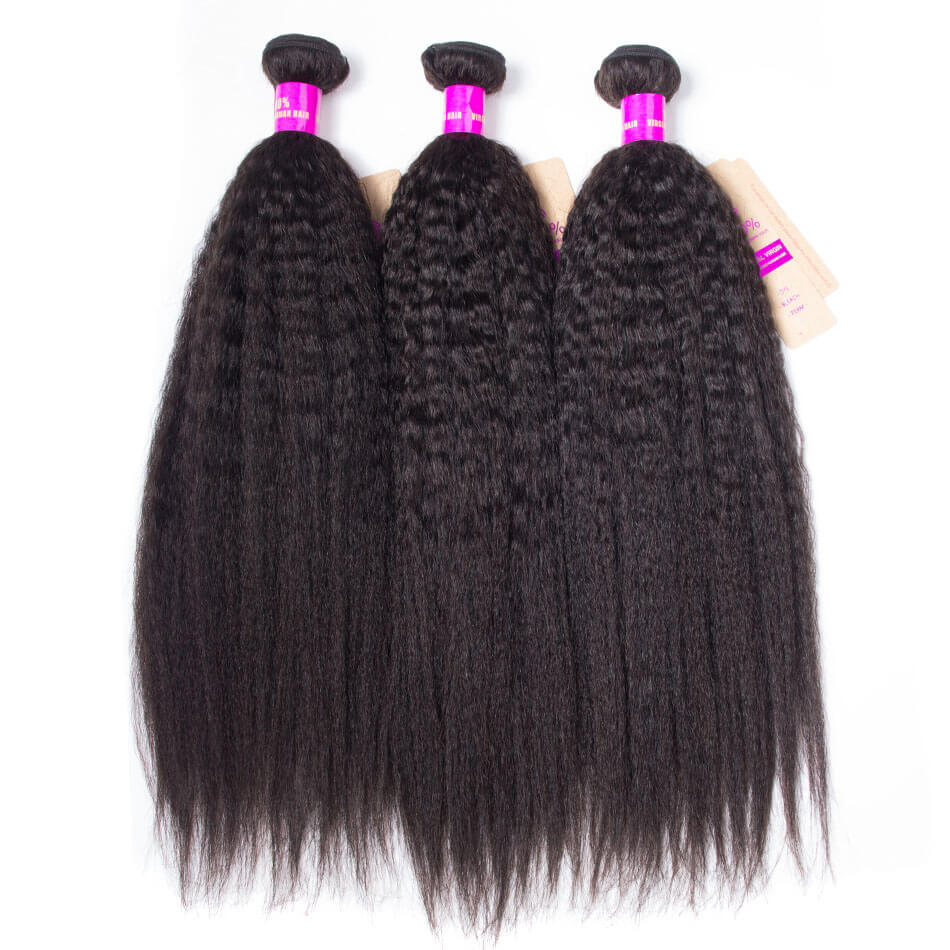 Here are some steps:
Break down the back part of your hair section it off your ear area.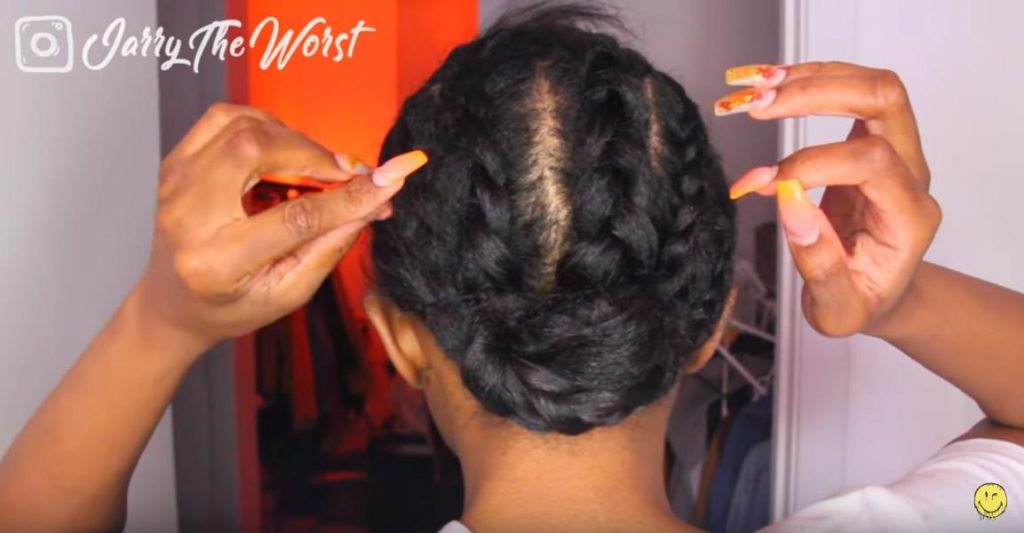 Put a plastic cap on your head first, then put wig cap on top of head.
Cut the weft and then push your hair glue down your wig cap, in fact, it is hard to lay down your wig at the back of your head. Be careful slow down you will succeed.
Then start the next track of your weft and glue it down. When it get near the top of head, stop the double weft to make sure it is not too thick. The start to lay down it with a u-shape. Then put the wig cap off and remove the plastic bag off.
Wear the wig cap and cut the top of head, you can also sew it to your braid a little.
Start the top of your hair. Because my hair is like kinky straight hair, so I choose kinky straight weft and it matches pretty well and blend in seamlessly.
Use beeswax to to the edges of your own hair and brush your hair to a ponytail.
You can wrap the rest bundle hair around the ponytail, you can go down upwards towards of your head, then use a small portion of hair around the crown, you can also apply some got2b glue to make sure it is sleek, then you made it.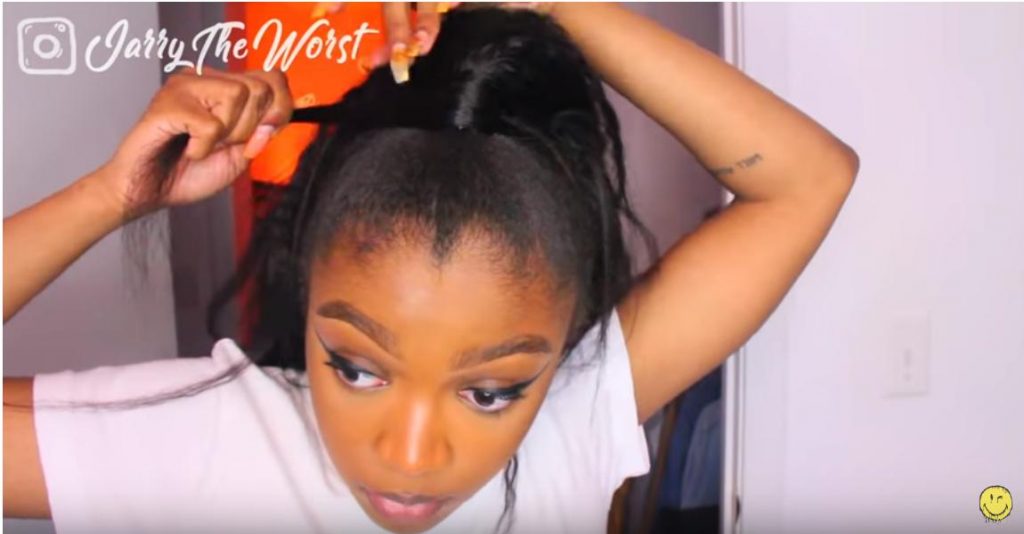 Finally you can also style your hair to get the look you prefer.
Here is the tutorial on how to make half up half down hairstyle. Just learn the skills and slay in your summer!
Here is the full video tutorial, hope it would be helpful to you.