Are you fond of wigs? Nowadays more and more people choose wigs to try to hide their mess natural hair to look more pretty and charming. So human hair wig and synthetic wig, which do you prefer? Here we will do synthetic hair wig and human hair wig test!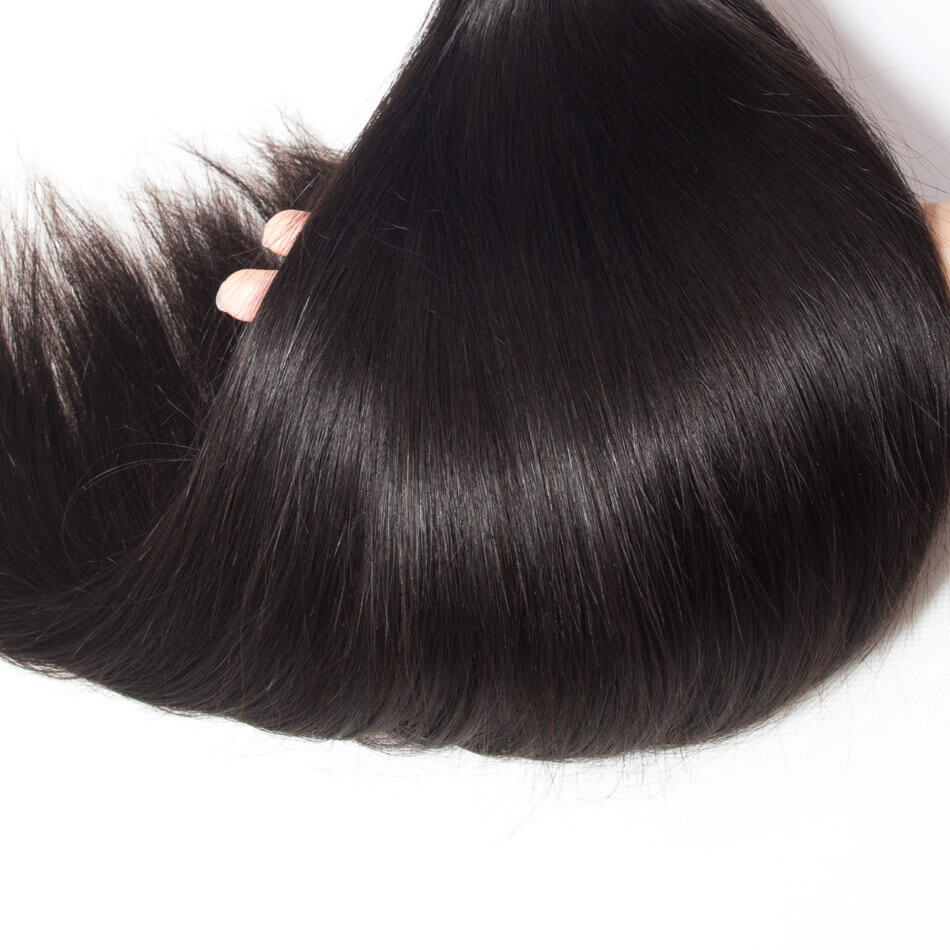 1. Appearance
First of all, from the appearance, synthetic hair is obviously stiff. If under the light source, it will reflect light strongly with a feel of plastic. However, human hair is pretty soft and it looks natural just like our own hair even under light.
2. Feel
Synthetic wig is stiff and very dry without the flexibility, that is not smooth when you touch it. Human hair is completely opposite. It feels really soft, smooth and even moisturized, even with flexibility.
3. The hair quality
Synthetic hair is collected from the material from some animal fibers instead of natural hair, so it is not smooth at all like human hair. When you comb it, it is easy to be knotted and shedding. With wearing several times, it starts becoming frizzy and really hard to maintain.
However, human hair turns out opposite. Real virgin hair is collected from young girl donor and without any process of chemical, which is really clean and smooth. You don't worry about tangling when you comb it, and there are not too many issues of shedding or frizzy. Daily care is needed and it can usually last more than one year.
4. The technology of lace
Human hair wigs are very exquisite in the production of internal network technology, there are many different techniques of crochet. For the hair, there are lace front wig and full lace wig, lace front wig is made of a lace frontal and hair bundles. The front of the wig is hand tied, please don't doubt the quality of lace, it looks so real. you can part your hair at front freely and it seems growing from your own scalps. Full lace wig is 100% hand tied, you can make versatile styles as your desire. No matter lace front wig or full lace wig, it is really comfortable and breathable while wearing.
Synthetic hair process is basically the basic mechanism process, there will be a little bit of simulated scalp used to do hair parting. The net material inside is a little hard and not comfortable to wear, especially for the scalp part of the simulation scalp, which is pasted with a thick layer of glue, so it is not felling well and doesn't have good breath ability for our scalps.
5. How to tell
Another way to tell the difference between synthetic and human hair is to cut a strand and burn it. Human hair and chemical fiber hair in the combustion, the smell and combustion after burning are completely different.
Human hair becomes powdery form after burning, rub it in your hand and it will disappear and it smells just like our own hair burning.
Synthetic after burning will be shrunk into a group of black bumps, very hard, it gives off a very bad smell of plastic burned.
In general, cheap synthetic wig is not suitable for long-time wearing. So if you need a wig in daily wear, I recommend to choose human hair wigs. Human hair wigs are soft, comfortable, breathable, easy to install and maintain, which makes them more and more popular in hair market.