While virgin human hair is more and more popular, many women are facing some problems about how to choose the right hair for themselves. There are many choices on market, Brazilian virgin hair, Peruvian virgin hair, Malaysian virgin hair as well as many textures, body wave, straight hair, deep wave, curly hair, water wave etc. Maybe many people are confused what is the difference between deep wave and curly hair, since they almost have the same look. In this article, we will discuss the difference between deep wave and curly hair.
The similarities between deep wave and curly hair
Both of them are virgin human hair, collected from young girl donors, can be dyed and straightened. For many of our customers, they may mix them up because they have similar textures and looks almost the same. About maintenance, deep wave and curly hair are easy to dry and tangle because of the tight curls, more maintenance is needed in your daily care to keep it last long time.
Deep Wave
Deep wave hair gives off a full beautiful healthy appearance with lots of sheens. Deep wave hair textures flows regular weave like body wave, while it has much tighter curls than body wave. If you want to add more hair to your own natural hair, deep wave hair is good choice, because it blends with your hair well and looks bomb and thickness. Again, you need to take good care of your deep wave hair just like to treat your won hair to protect from shedding and tangling.
Tinashe deep wave hair is high quality unprocessed virgin human hair, there are Brazilian, Peruvian, Malaysian and Indian hair as well as some human hair wigs. it is best selling and a really popular texture, just feel free to check it.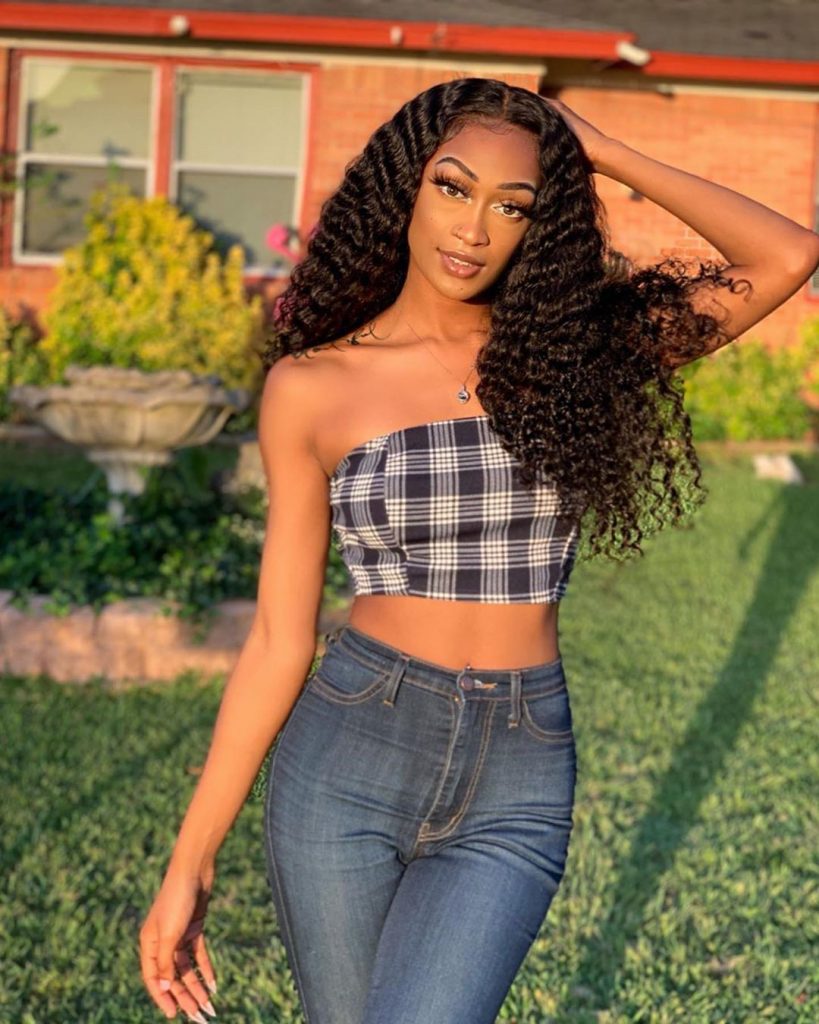 Curly Hair
Curly hair also named jerry curly, it is different from deep wave and kinky curly hair. Compared with deep wave hair, curly hair has tighter curls and it is not like regular weave instead of some tiny and irregular curls. So jerry curly hair is more like African American women hair and has a natural looking. Curly hair blends natural hair well and it will be perfect for those women who want natural looking and still want hair done with some of hair left. In general, curly hair is pretty fluffy and look really thick.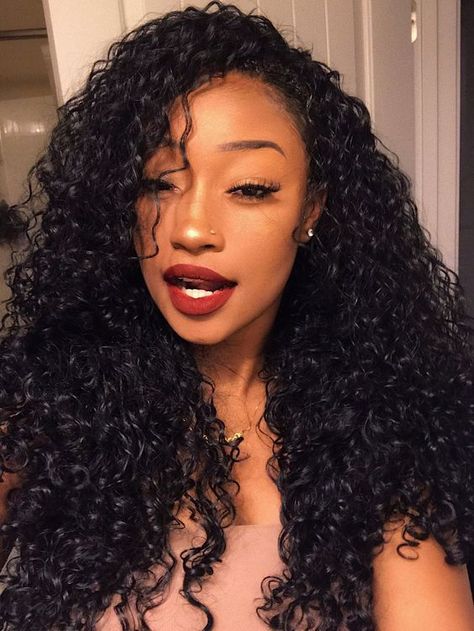 Nothing more important than a full and popping hair look. You can choose the texture you prefer. No matter which one you choose, you should take good care of them especially for curly hair extensions to keep it in perfect state.