There is nothing more important than wearing a gorgeous wig and enjoy the compliments when work out? So it seems crucial to learn to melt down your lace front wig with your skin perfectly to look more natural? Here we will talk the details about how to melt down your lace front wig?
First of all, we need to know more about lace front wigs.
Lace front wigs are in high demand because they are so realistic (when applied correctly). It is a small sheer lace panel along the front hairline attached to the front of the wig. The hair strands are hand tied to the front lace base which can create a natural hairline. The rest of the wig cap is made out of a stronger material that will not tear as easily as the lace. Lace front wig is extremely versatile because it covers the entire front perimeter and it helps to give you a realistic and natural hairline.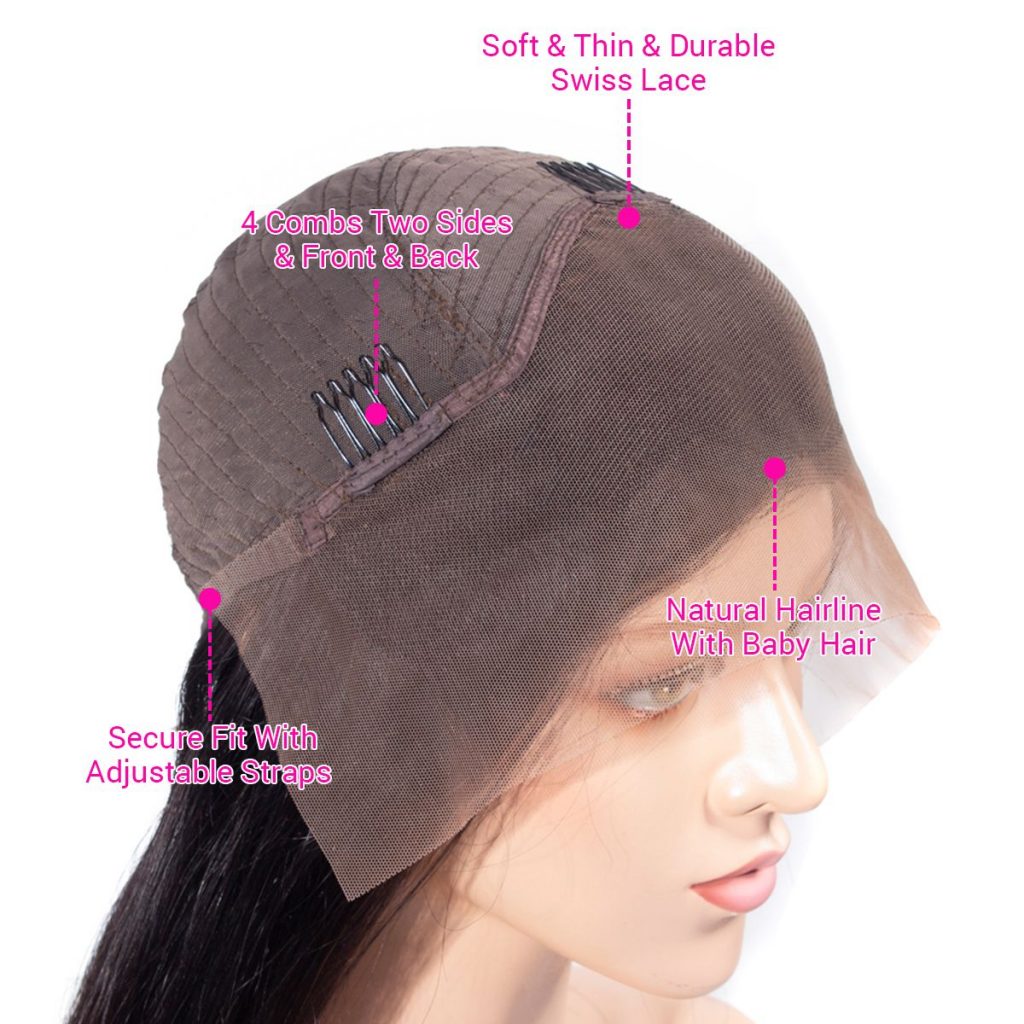 Before applying a human hair lace front wig and melt down with your skin, please make sure to clean your hairline, and don't have any skin condition that may become irritated, sore or inflamed due to this process.
To melt down your lace front wig, a hot comb is necessary in this process. A hot comb is designed to straighten hair if your hair is permed make sure that you pulled it all to the back. You need to set the hot comb medium, not allow it becomes too hot, otherwise it might damage your scalps or skin. So as careful as possible when using hot comb.
Here are the steps in details on how to melt down your lace front wig:
Step 1: Pull your freshly shampooed hair down into a bun.
Step 2: Put on a nude color wig cap.
Step 3: Use Got 2b glue to the hairline of the wig cap and secure it.
Step 4: Apply hairspray to the wig cap and blow it dry.
Step 5: Cut off the wig cap once it is dry and apply some powder foundation all over to the front of the stocking cap.
Step 6: Put your lace front wig and cut the excess lace (pluck your lace front wig if necessary before installing).
Step 7: Apply a little foundation to the front lace to match your skins well.
Step 8: Use some gel to glue down the hairline of the frontal wig.
Step 9: Split some baby hair, use a tooth brush and Got 2b glue to smooth your baby hair and edges.
Step 10: Once your baby hair is finished, apply a silky scarf around your head to make sure the lace adhere your skin well.
Step 11: Take off the scarf after 10 minutes. Part your hair if necessary, and use some concealer to the hairline.
Step 12: Use Hot comb to straighten your edges.
Step 13: Style your hair as your desire.
This is a common lace front wig install method, if you are a beginner to apply lace wig, please be as careful as possible in this process. No wig is worth the loss. If there is still something confused, check this video carefully, you can also make it yourself.
Do you ever have meld down lace front wig experience? Welcome to share and leave your comment, we'd love to listen to your voice.