Overview
In this tutorial,You will learn about the six aftercare advise guidelines. Aftercare is a very important part of any hair or beauty business. Teaching clients how best to manage styles, equipment and products will build trust, prevent damage and could increase your business through reputation.
Technical Skills
Aftercare – Bonded and Taped Systems – Brushing – Clamp – Condition – Drying – Hair Extensions – Protective Clothing – Removal – Removal Solution – Rings – Shampoo – Styling Products
Before
Aftercare for hair extensions is split into six areas. Remember to always follow the manufacturer's instructions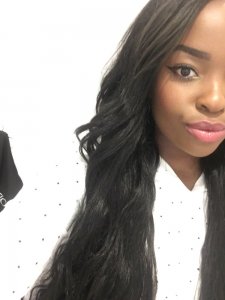 Shampoo and condition
Shampoo the hair after the recommended period depending on the service. Bonded and taped systems can be shampooed after 24 hours to allow the bonds to settle.
Rings can be shampooed and conditioned on the same day as it is a cold ring system with no bonding. Use a recommended cleansing shampoo and conditioner at least once a week.
During a shampoo service always massage the roots and do not rub.
Apply conditioner and conditioning treatments to the mid-lengths and ends only. Conditioner on the bonds will cause them to deteriorate.
Brushing
Due to the natural hair regrowth and shedding, sometimes hairs can get trapped in the bond so regular brushing will prevent matting from these hairs.
Use a recommended soft bristle brush daily.
Brush from roots to ends.
Do not comb between roots and bonds.
Use small sections when brushing. Do not back comb extensions.
Drying
When blow drying be careful not to apply too much tension. Advise anyone blow drying the hair that extensions are fitted. Blow dry with a cool or warm temperature as high temperatures may damage the bonds.
Always dry thoroughly and start at the bonds, as they are very vulnerable when wet. Avoid towel drying and rubbing. Blot dry and wrap the hair in a towel to absorb excessive moisture.
Make sure the bonds are thoroughly dried.
Styling tips
Only apply styling products to the mid-lengths and ends.
Use a round bristle brush when blow drying
With most real hair extensions heated tools can be used to achieve a variety of looks. Ensure that you incorporate real and extended hair within each section for a seamless blend.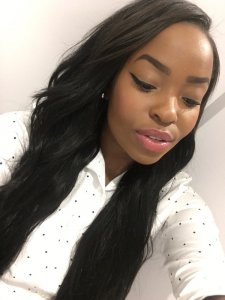 Removal
If the wefts slip or start to come away, do not pull them. Go to the salon to have them professionally removed. It is fine if they come out of their own cause. When you wish to have the extensions removed or after the recommended time get the extensions professionally removed and follow any aftercare advice on maintaining your hair post service. Often an aftercare removal package is offered with the extension service.
Removal of taped wefts Apply suitable protective clothing. Section the weft areas. Lift a section and apply an adhesive remover to the join of the bonded area.
Flick and peel back the top weft with your finger.
Lift the underneath weft up and use your thumb to flick and peel away the lower weft.
Removal of a micro-bond ring attachment
Use the clamp to squeeze both ends to loosen the ring.
Gently slide the added hair and ring down the natural hair shaft.
Removal of a pre-bonded system
Wear gloves to protect. Place a removal solution on the bond, which weakens the bond and then gently work with the clamp to break the bond without damaging the hair.
Slide the extended hair away
General lifestyle
Tie your hair up at night.
The longevity of the service will be affected by: Excessive aerobic exercise.
Exposure to chlorinated water, such as in a swimming pool Saunas and steam rooms
Some salons can provide products that protect hair during swimming. These are applied to damp hair before swimming and prevent the hair from drying out from the chlorine. The hair then needs to be rinsed, shampooed and conditioned after swimming.
Finish
In this tutorial you have learnt about the six areas of Aftercare Shampooing, brushing, drying, styling, removal and general lifestyle tips.
Ensure all relevant information is given to your client before they leave the salon.