Malaysian curly hair is a very popular hair type, as it is one of the most demanding product for black women. The curls virgin and original virgin hair are very famous in African and American women. You might see in many TV shows and movies that leading role actress has curls with dark color, and you also desire for this kind of hair type. However, you have very thin and frizzy hair. So how can you fulfill your wish? You can certainly find Malaysian curly hair weave to meet your demand.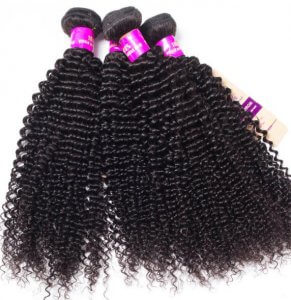 Tinashe Hair is one of the best choice to purchase virgin human hair extensions. You can find different kinds of hair types in colors here. You are free to choose and just need to pay little then you can get some hair u prefer. Pls attach the importance to hair material and quality, which can make you hair last long. Malaysian hair extensions are really soft and looks luxury without any bad smell, and it is tangle free.
Malaysian curly hair is very popular, there are two kinds of different curly texture in Tinashe Hair, one is curly hair and the other is kinky curly, there are little difference for the curl pattern between them, the left attach is Malaysian curly and the right one is kinky curly. Both of them are popular and looks funky.
Here are some tips on how to maintain your Malaysian curly hair:
Make sure to wash your hair once a week. And pls use good quality hair shampoo and conditioner.
If your curly hair is wet, pls don't brush or come it, make sure that you always use wide-teeth comb or with your figures, not to comb your curly hair again and again. Combing your curly hair excessively might damage your hair and make it rough.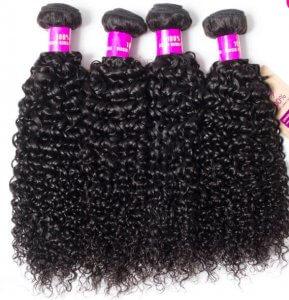 Never apply some chemical products to your hair. Moisturizer which should based on water s best for your hair care.
The best look for curly hair is in its natural state. If you want to straighten it, pls do it once a week at most. otherwise excess heat can damage your curls and quality of product and it will decline your hair life.
Blow dryer can also damage your hairs so try to avoid it.
So these are some tips that is useful for women who are wearing curly hair. We hope you can treat your Malaysian curly hair like your own hair. Be gentle as possible as you can. Regular you have to shampoo and conditioner them in proper way, and then you can use them for long lasting and stable condition. The more you will care yourself the more you will have the best quality product and assurance for your beauty.