There is nothing more important than wearing a beautiful hair and get an charming look every day. As decades, human hair wigs so popular in hair market that lots of women pursuit to fresh their look. Keeping your wig clean is the crucial to make your wigs last longer time. Here let us introduce how to wash your human hair wigs.
If you are new to wigs and don't know how to wash your wig properly, keep reading and get more tips here.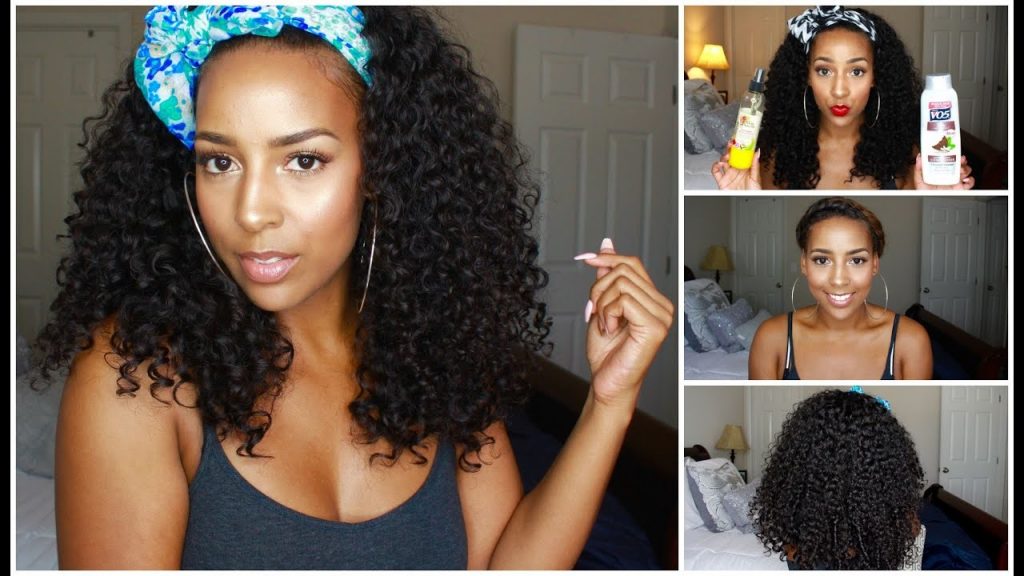 1. Prepare Before Washing
Before washing, be sure to use a paddle brush or wide tooth-comb from hair end to top step by step till there is no knots which can prevent it from shedding.
2. Wash Your Human Hair Wig
Rinse your wig into cold to lukewarm water. Add a high quality shampoo (sulfate free) to the basin. Pls remember, the shampoo should suit your wig. If your wig is curly hair, choose the curly hair shampoo. And if your wig is dyed, color safe shampoo will be better.
Make your wig full of soap and clean enough, turn your wig inside out gently with your fingers and leave the hair pieces hang naturally. Rinse the unit into water to make sure every strands of hair are submerged and clean enough. Then gently apply some water into the wig cap. Turning the wig inside out helps to wash every strands hair thoroughly and clean your wig cap which is often attached to your head. Never scrub or be aggressive.
Rinse your wig into water again to wash the excessive shampoo till it is clean inside and out. If you wig is too thick, just wash twice to make sure all the shampoo is clean.
Conditioner is needed now. Apply some conditioner to your wig, then just run your fingers through your hair gently to make sure there is no knots.
Rinse again with cold to lukewarm water to wash the conditioner away.
3. Dry Your Wig
Hang your wig up and squeeze water out with your fingers.
Place your wig onto a clean towel, roll it into a bundle from the end of wig, then press it lightly just to remove the water off. If your wig is long, pls don't twist it or mess it up, just make your hair plat on your towel to avoid tangling.
Spray with water and leave-in conditioner. Finish off with an oil mist for luster. For curly hair, apply a curl holding/defining product to the wet hair. This will ensure definition and hold without frizzing hair.
Then let your wig air dry if you are not in a hurry, please don't leave it under the sunlight.
Notice: Never comb your wig while it is wet which might cause your wig frizz easily.
4. Style and Maintain Your Virgin Human Hair Wig
If you want to achieve different look, you can style your human hair wig. Usually hair rollers, flat iron or curling iron are needed. If you need to use curling iron or flat iron, just use a lower heat setting to prevent your wig from damage.
In your daily life, just store your wig on a wig stand if you don't wear it.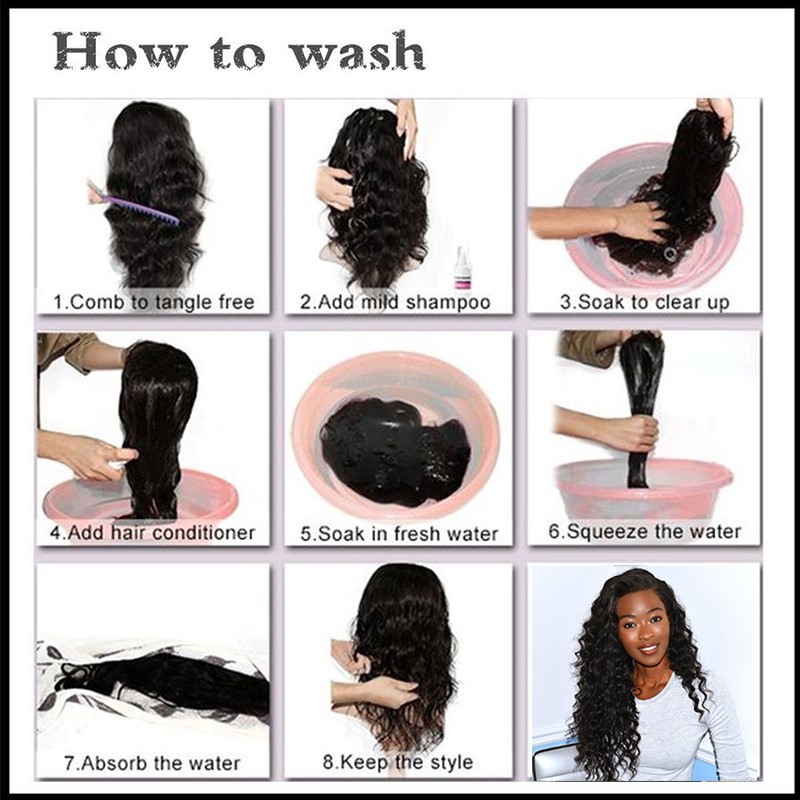 5. Tips
About how often should you wash it? it depends on how often you wear it and what type of damage it incurs while wearing. The general rule of thumb for human hair wigs is to wash them after every 10 to 12 wearing.
Be as gentle as possible to comb your unit or detangle it to avoid any shedding or tangling. For curly wigs, just use your fingers to comb it lightly.
Please don't apply too much heat to your wig to avoid damage or making it fizzy.
Just follow the steps and tips above, you will find a perfect way to wash and maintain your wigs properly.